Questions
P.O. Box 631 Station A
Toronto, ON, M1K 5E9
Laurie Malabar's Retirement Party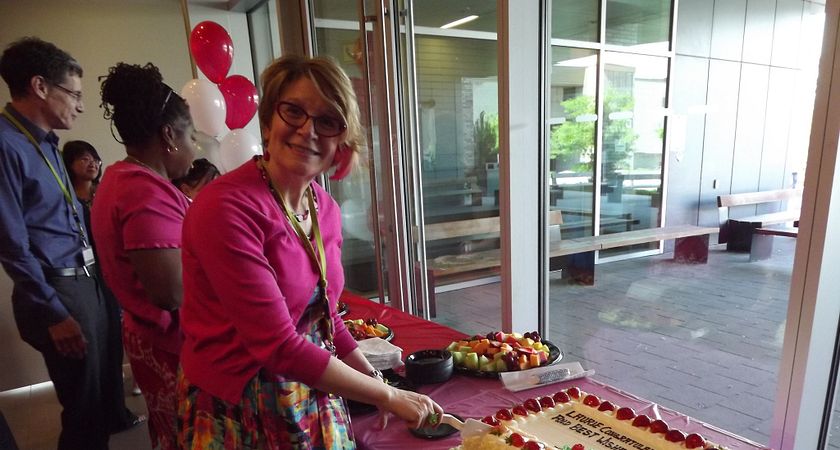 Laurie Malabar, Chair of the General Arts and Science and Career and College Transition Program for the School of Advancement retired on June 30, 2015 after 10 years at Centennial College.
Laurie is recognized as an environmentalist and storyteller (writing children's book). The retiree began her work at the College as a Literacy and Basic Skills Project Manager that led to her involvement in programs such as Strong Girls and Strong Women, and Aboriginal projects.
Many college members that worked with Laurie express their gratitude of their working relationships with her, her dedication to the college and students, and her personal interaction with the students. An outpouring of wishing her all the best in her retirement years was expressed. Laurie Malabar will be fondly remembered for her work, dedication and contribution to Centennial College.