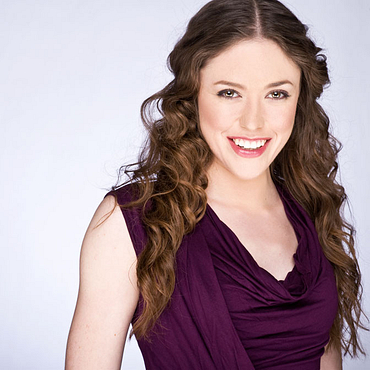 Stephanie Bergeron
Teacher
Stephanie Bergeron is a multi-hyphenate artist- Dancer, Choreographer, Actor, Singer, Adjudicator, and Dance Instructor. She proudly holds a Bachelor of Fine Arts (Honours) in Theatre Performance- Dance from Ryerson University under the direction of Nadia Potts, where she was a two-time recipient of the prestigious Ryerson Theatre School Bursary Award, and a Golden Key Honour Society member. Ms. Bergeron is a versatile and well-rounded performer, known for her technical precision, musicality, and unique combination of power and grace. She is proud to have worked with a number of notable choreographers, and has danced for the Canadian Opera Company (Death in Venice- Triple Dora Award Nominated Production), Telus, Honda, WestJet, Manulife Financial, Bell Technical Solutions, Estée Lauder, Toronto Pearson Airport (Rethink T3 Opening Ceremony), Cineplex/TIFF, and in over 150 industrials for hospitals, casinos, and major national brands. She has also starred in several independent films and live theatrical performances as Lead Actor and Actor-Dancer.
In tandem with her performance career, Ms. Bergeron is highly sought after as a Choreographer and Dance Instructor, particularly with pre-professional programs. She is currently a Professor at Centennial College- Dance Performance, and has been invited as a Recurring Guest Artist and Commissioned Choreographer for the arts programs at Unionville High School, Claude Watson Dance at Earl Haig Secondary School, Alexander Mackenzie High School, and Westmount Collegiate, as Rehearsal Mistress for Ballet Jörgen's The Nutcracker, and as a Guest Artist for many workshops and master classes across Ontario. Ms. Bergeron's choreography is known for its musicality, complexity, and class, and has been featured at Disneyland California, Harbourfront Centre Toronto, PanAm Games GlobalFest, 60x60 Toronto, and in countless theatres across the province.
Stephanie Bergeron is also a member of the Professional Adjudicators Alliance, as a former multi-discipline competitor herself. As such, she has brought her experience and love of the arts to dancers across Ontario as a Ballet Specialist, Special Awards Judge, and All-Around Dance Adjudicator.