Introducing The Centre's Artists-in-Residence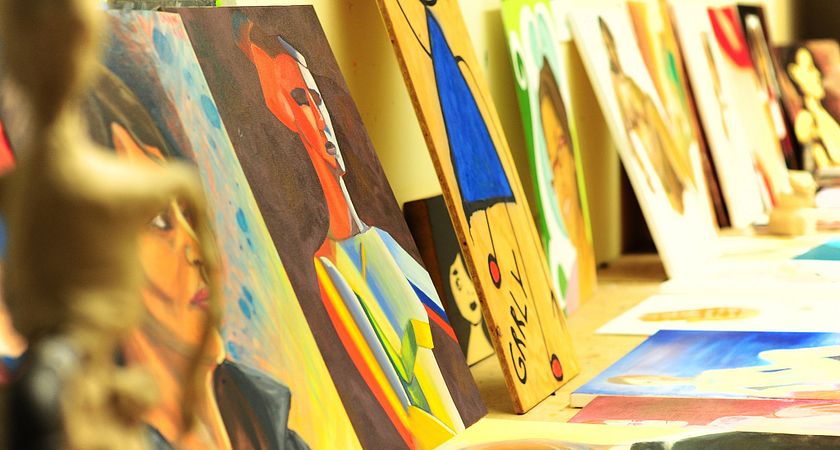 Joan Melanson and Amoy Levy join The Centre
Oct. 17, 2013 - One of the hallmarks of Centennial's Centre for Creative Communications is its ability to tap into Toronto's vibrant artist community and draw professionals "in residence," who make themselves available to students and faculty to advise on projects, contribute to discussions about trends and ideas, and provide the catalyst for fresh thinking.
Nate Horowitz, Dean of the School of Communications, Media and Design, is very proud to introduce Joan Melanson, this year's Storyteller-in-Residence, and Amoy Levy, the school's first Performing-Artist-in-Residence. Nate created both positions in order that students and faculty have access to cultural industry mentors.
Joan Melanson
Joan Melanson is an executive producer at CBC Radio in Toronto. Needless to say, it takes a special knack for storytelling to make radio interesting and compelling in this age of 1,000-channel television and on-demand video on the Internet.
Joan is up to the task.
She writes: "Storytelling is natural and universal. Every day, each one of us takes random events and gives them shape - often without even realizing that we are telling ourselves and each other stories. Telling stories sharpens our imagination. It creates awareness of the beauty of language. As a professional storyteller, I've come to understand the process that creates the magic of a good story. A 'big idea,' structure, drama, conflict, and action are all critical to strong storytelling - no matter what the medium."
Amoy Levy
Amoy Levy was selected by Music Industry Arts and Performance program coordinator Jesse Feyen to inspire his students.
From the tender age of six, Amoy was a part of her family group covering a variety of music including Gospel songs, delivering lush harmonies and stylistic vocals. Amoy went on to join her church choir and helped to direct and teach; in addition, Amoy was featured as a soloist in many performances.
With an edgier sound, choreography and a unique look, her group broke out of the church circuit and began to perform in the secular market. As a result, Amoy was able to perform with many top recording artists, including Rita MacNeil, Michael Bolton, Celine Dion and Puff Daddy, among many others. Commercial work also followed.
Amoy is delighted to be joining Centennial's new Music Industry Arts and Performance program and clearly has much to offer our students.
Please join Nate Horowitz in welcoming our new artists-in-residence as we continue to expand the resources and influence of Centennial's remarkable Centre for Creative Communications.