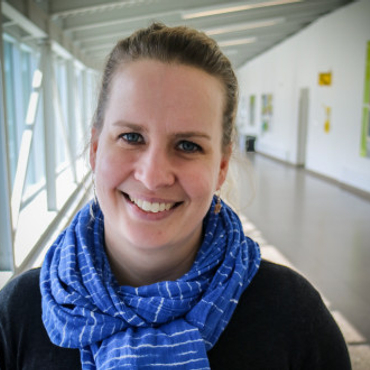 Lindsey Jones Running
Program Coordinator / Faculty
With over 26 years in the recreation and sport industry and 10 years of teaching post-secondary education, Lindsey joined Centennial College as full-time faculty and stepped into the role of Program Coordinator for the Recreation and Leisure Services Program in September 2018.
Lindsey started her teaching at the post-secondary level in Halifax with the largest private business college on the East Coast. She lectured from 8-12 and 1-5, 48 weeks a year in the Fitness & Wellness, the Occupational Therapy Assistant, the Physical Therapy Assistant, and the Child & Youth Care Worker programs and moonlighted teaching the general student body about College Success and Career Preparation. During these early years in her career, she had the opportunity to design and create curriculum as well as published articles for a national running magazine. After her tenure was up, Lindsey moved home to Ontario where she skied into a partial-load teaching position at Georgian College. It grew over four years, giving her the opportunity to teach year round in five different programs (Snow Resort Operations, Recreation & Leisure Services, Sports Administration, Fitness & Health Promotion, & Tourism).
For the past 26 years, Lindsey has had amazing opportunities to practice what she loves - improving people's lives through fun, fitness, and sport. She recently retired from coaching running (from beginners to marathoners to varsity cross country runners) but continues to teach downhill skiing during the winter. She has taken contracts in all different disciplines within the recreation and leisure industry and therefore brings a lot of real world experience to her classroom.
Lindsey has a diploma in Recreation and Leisure Services from Conestoga College, an Honours Bachelor of Physical and Health Education with a specialization in Sport and Physical Education from Laurentian University, Certificate in Adult Education from Dalhousie University, and is currently pursuing her Masters of Adult Education from St. Francis Xavier University.
Lindsey spends every second of her spare time outdoors – downhill skiing, running, walking her dog Earl, or on the water, boating.