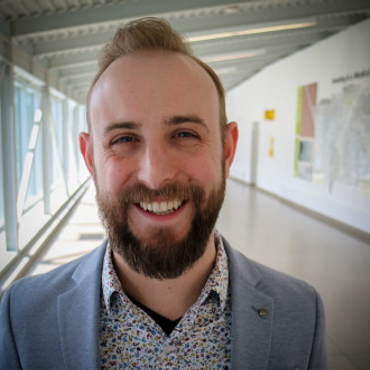 Lucas Cooper
Field Placement Coordinator / Faculty
Lucas got his start in the recreation and leisure world through his work in residential summer camps. Working at Camp Simpresca for 7 years in various roles including, Challenge Course Instructor, Leadership Director, and Camp Director, he now still stays connected as an advising member of the board of directors. Lucas has continued working in the recreation and leisure field for the past 12 years, primarily in the outdoor recreation, therapeutic, and experiential education sectors. Lucas has spent over 300 days teaching and leading remote wilderness trips, throughout every season and many different landscapes. In his time teaching in the field Lucas has led trips for a wide variety of students, including post-secondary students, children, adults, vulnerable youth and youth in custody.
Lucas spent 4 years working as the Program Director at Trails youth initiative, a charitable organization, and ministry- inspected private school that provides year-round experiential education to students from high priority neighbourhoods of Toronto.
 Lucas completed both his Bachelors of Recreation and Leisure Studies and Masters of Leisure Studies at Brock University, where he completed research exploring the experience of re-entry from extended wilderness trips and the impact that this experience can have on the psychological sense of community.
Whenever possible you can find Lucas outside typically hiking or canoeing. Lucas strongly believes that something unique takes place when you take a group of people outside together to challenge and expose them to new experiences. His strong passion for teaching both inside and outside of the classroom is fueled by the desire to create opportunities to develop knowledge, and deep personal understandings, authentic relationships and adventure and excitement for himself and students in the field of Recreation and Leisure Services.