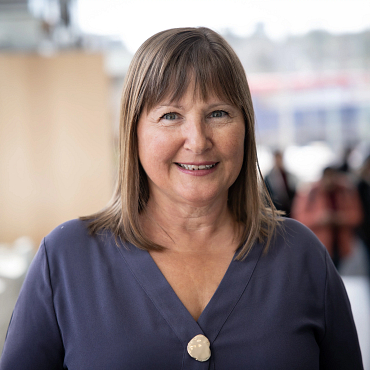 Debbie Gillis
RN, BScN, MEd
Hi, my name is Debbie Gillis and I have worked at Centennial College for the last 12 years. Initially I provided clinical instruction for the paramedic program and since 2019 I have moved into a full time faculty position in the BScN collaborative and RPN to RN bridging programs. I was also a graduate of the Centennial College Nursing diploma program over 33 years ago. Since then, my return to higher education included obtaining a BScN and Masters of Education.
Nursing provides an incredible array of roles and focuses to work within and I gravitated towards the energy, acuity and diversity of critical care. My experience included ICU, CCU, CVICU, Emergency, Neuro ICU and Burn unit nursing as well as ICU, Cardiac and Cardiac Cath lab educator and most recently the Manager of Education, simulation and resuscitation programs.
Healthcare is always changing and evolving, so the need to continuously learn and reframe thinking and work in a collaborative interdisciplinary team is of high priority to me. I value the opportunity to teach a new generation of nurses how to learn, critically think, practice and reflect in order to always show up at your best and provide safe and skilled patient care.