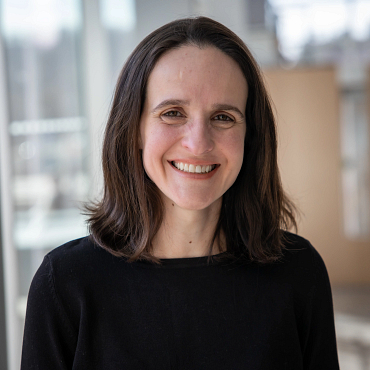 Emilene Reisdorfer
RN, BScN, MPH, PhD (Psychiatric Nursing)
My name is Emilene Reisdorfer and I am a Registered Nurse with over 15 years of experience working in community and primary healthcare settings, long-term care and mental health. I started my career working in underserved Brazilian "favelas" (slums) where I learnt to value every single aspect of a person's life. As a community nurse, I had the chance to care for people of all ages and cultural backgrounds and those experiences shaped the nurse and person that I am today.
After finishing my Master's in Public Health I continued my education pathway towards completing a PhD in Psychiatric Nursing. I focused my research program in areas such as epidemiology, mental health nursing and community care.
My teaching journey began when I was a Nursing undergraduate student, over 20 years ago. Teaching is at the core nurse's practice, and I was exposed to pedagogy contents very early in my educational pathway. Since that time, I believe that knowledge should be built in a dialogical relationship, that is, both student and professor teach and learn from each other. Freire (1997, p.25) clarifies that there is no teaching without learning and that teachers should profoundly respect their student's previous knowledge about the world they live in.
My main goal as a professor is to support students to become the best nurses they can and want to be.