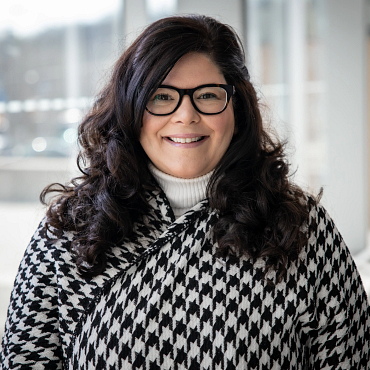 Lisa-Marie Woodley
RN, BSc, BScN (Hons), MN
My name is Lisa-Marie and I have been teaching at Centennial College since the spring of 2017. Prior to Centennial College, I taught at Durham College, in the day program for Registered Practical Nursing (RPN) and the Continuing Education program (specifically, the Mental Health Certificate).
I have been nursing for thirteen (13) years in May and have experience in multiple areas including: Oncology, Post-Op Surgical (General and Orthopedics) and the Sexual Assault/ Domestic Violence Team at Lakeridge Health. Mental Health and Crisis Intervention are my nursing passions, I have spent the majority of my career in these areas and am an advocate to end Mental Health stigma.
In all of my time nursing, whether with clients, families or students in the classroom, one quote that I have kept with me is from Maya Angelou: "I've learned, people will forget what you said, people will forget what you did, but people will never forget how you made them feel." I look forward to meeting new students, creating positive, engaging, thoughtful, safe experiences and facilitating an active role in learning and education.