Questions
Tel: 416-289-5303
P.O Box 631 Station A
Toronto, ON, M1K 5E9
Community Care Paramedic Program
Community Care Paramedic Program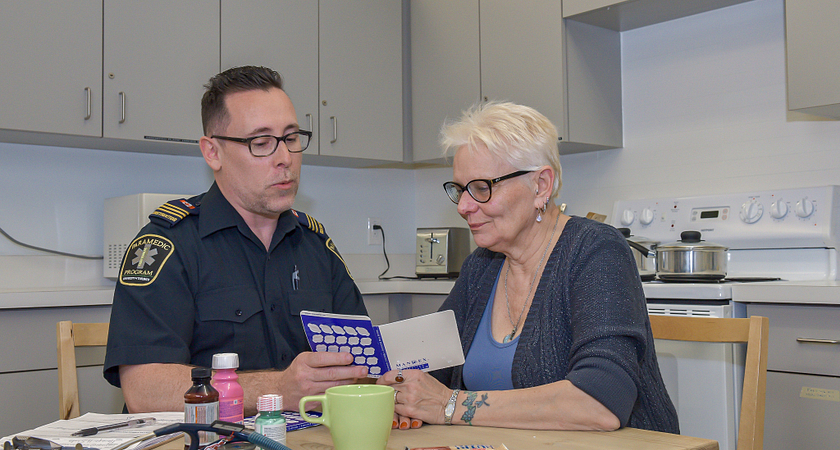 The nine-week Community Care Paramedic program is taught in a flexible format that blends both online and in-class learning, letting you obtain your education in a way that fits your busy schedule. Whether it's online or at the Morningside Campus medical labs, you will be immersed in clinical experiences with our Community Care Paramedics and Nurse Practitioners.
At the end of the 9-week program, learners will demonstrate the ability to:
Utilize critical thinking and analysis in assessing, developing and applying community-based paramedic research and practice.
Develop a variety of leadership techniques, critical thinking and decision-making skills to develop, apply and communicate best practices, improve health outcomes and promote community-based paramedic initiatives.
Enhance the physical, psychosocial and emotional well-being of diverse individuals, families and communities by applying principles and concepts of health promotion, ageing, social determinants of health, pharmacology and pathophysiology.
Analyze and perform advanced assessments, diagnostic techniques and health promotion strategies to develop, apply and communicate personalized health care plans in a therapeutic manner.
Develop strategies for personal and professional development to enhance personal practice level as a community paramedic.
For more information including registration please contact the School of Community and Health Studies by email at healthstudies@centennialcollege.ca or call at 416-289-5303.