Questions
P.O Box 631 Station A
Toronto, ON, M1K 5E9
The History of the Event
The History of the Event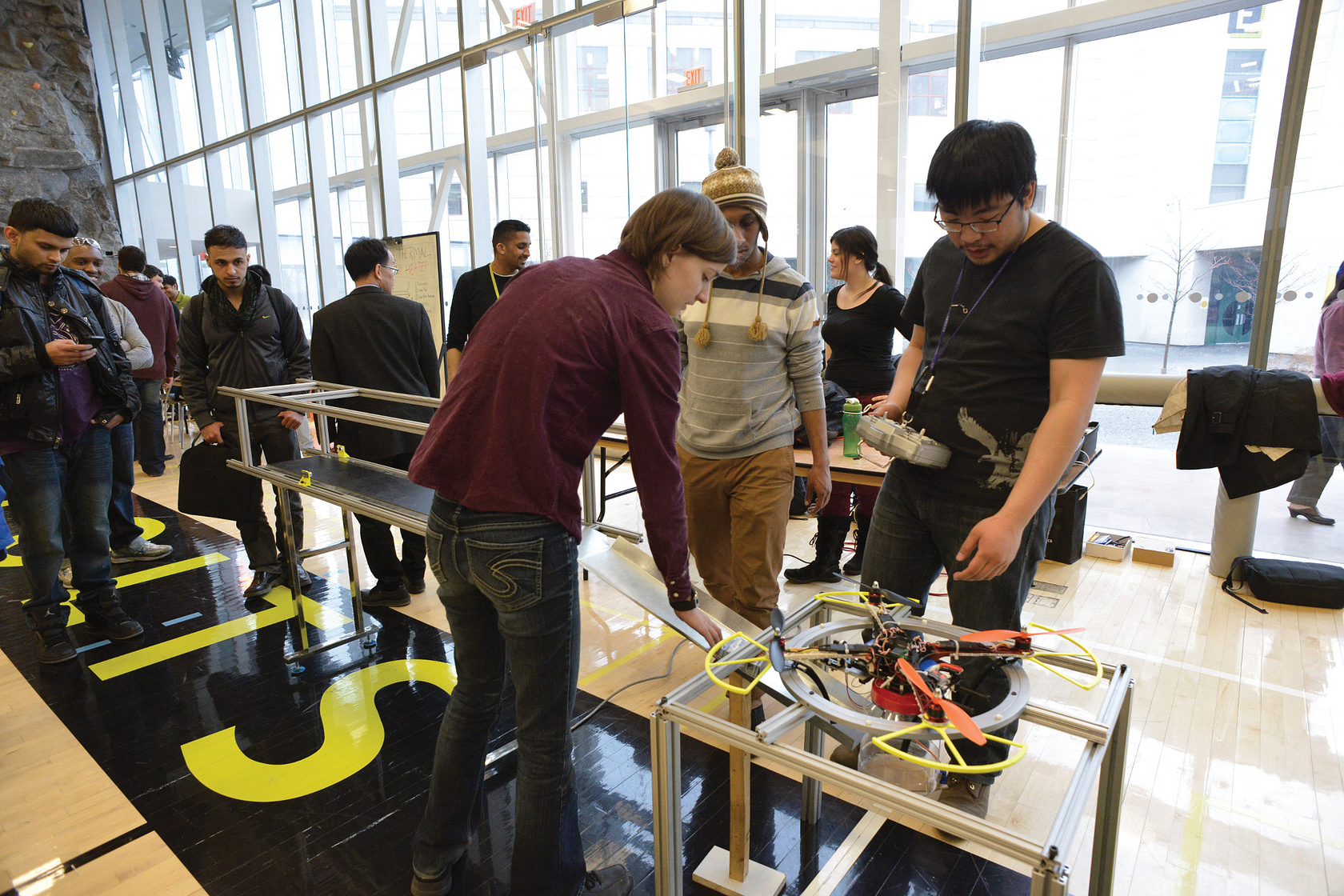 Our Technology Fair and Hiring event has an impressively long history. The School of Engineering Technology and Applied Science (SETAS) at Centennial College held its first Technology Fair in 2012, and since then, the fair has continued to grow in numbers, both in students taking part and companies showing up to hire students. To give you an idea, in our upcoming fair, we are aiming to achieve a total of over 2000 student participants.
Today, the Tech Fair still highlights the range of talent and hard work that students invest in their time at Centennial College. The best capstone projects are entered into this friendly competition, and are judged by leading industry practitioners, with the winners announced at the end of the event. The Tech Fair was built upon a long-standing partnership between SETAS and Centennial College Career Services, so big part of it focuses on providing opportunities for graduating students to connect with industry partners, so that students can secure amazing job opportunities by exposing their equally amazing projects to potential employers.
Every year, we look for ways to improve the Tech Fair, and enhance the experience for our students, industry judges, hiring companies and other guests. As we recognize the challenges we currently face and that forced us to cancel the 2020 edition, we made a bold decision to have the 9th Annual Technology Fair and Hiring Event fully online. We realize that it may present some challenges, but we also see many opportunities. We will be able to expand the fair into a multiday event, and offer different opportunities and exposure to our best capstone projects and graduate students.
Message from the Dean
Every year the graduating class in the School of Engineering Technology and Applied Science (SETAS) shows off the best capstone projects in a peer competition where the judging is conducted by industry practitioners.
Previous Deans' Trophy Winners