Questions
Program Coordinator: Jakub  Szczepanski
416‐289‐5000, Ext. 2905 / 416‐289‐5000, Ext. 2356
Aerospace Manufacturing Engineering Technician/Technology
Aerospace Manufacturing Engineering Technician/Technology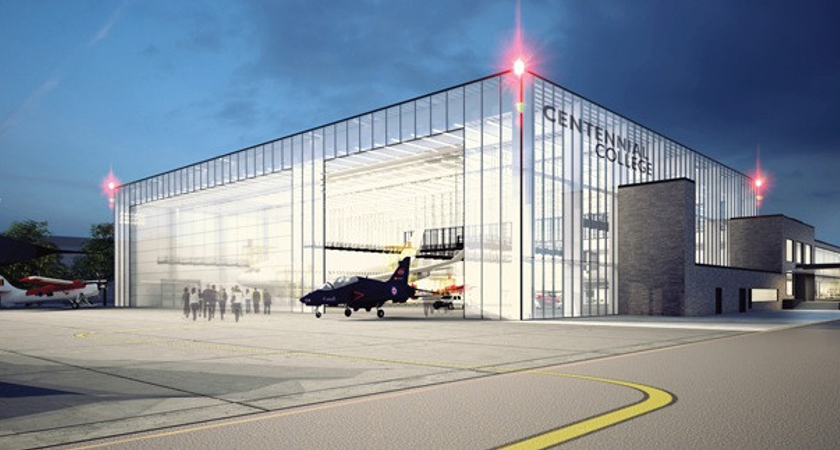 Programs
Program Highlights
The Aerospace Manufacturing Engineering Technician/ Technology programs give you a strong educational base in aerospace, mechanical, UAV, avionics, design and manufacturing of aerospace components and systems.
The program offers a balance between theory and practice, including instruction in industry‐current software.
The project‐driven program simulates actual workplace assignments and provides students with practical experience in designing, building, and testing.
Features state of the art labs including commercial jet, rotary wings, CNC, mechanical testing labs and automation labs including industry 4.0 applications and 3 and 5 axis CNC.
Facilities
Downsview Park has a rich aerospace history, and easy access to public transportation. The Aerospace Manufacturing Technology Engineering programs will be mainly taught in the new Downsview campus which includes state of the art aerospace labs equipped with a wide range of aerospace equipment, CNC mills and lathes, 3D printers, CMMs, Autoclave, testing machines, robotics, automation, robotic cells and UAV training stations.
Co‐op Option
The technology program offers an optional co‐op component. Qualified students can enhance their experiential learning education by working in their field.
Career Opportunities
Graduates of this program may find a position as a:
CAD Drafter/CAD Designer
Aircraft/Mechanical Fabricator and Assembler
Project Coordinator ‐ Aerospace/Mechanical
CNC Machinist/Operator
CNC Programmer
Inspection Technician (Quality Control/ Assurance and Safety)
Manufacturing Methods Engineering/ Specialist
Service ‐ Technical Specialist
Manufacturing Engineering Planner
Learn more about the Program
Program Coordinator: Jakub Szczepanski
Phone: 416‐289‐5000, Ext. 2905 / 416‐289‐5000, Ext. 2356
Fax: 416-289-9861
Email: aerotech@centennialcollege.ca