Questions
416-289-5000, ext. 2390
P.O Box 631 Station A
Toronto, ON, M1K 5E9
About the Career Ready Fund
About the Career Ready Fund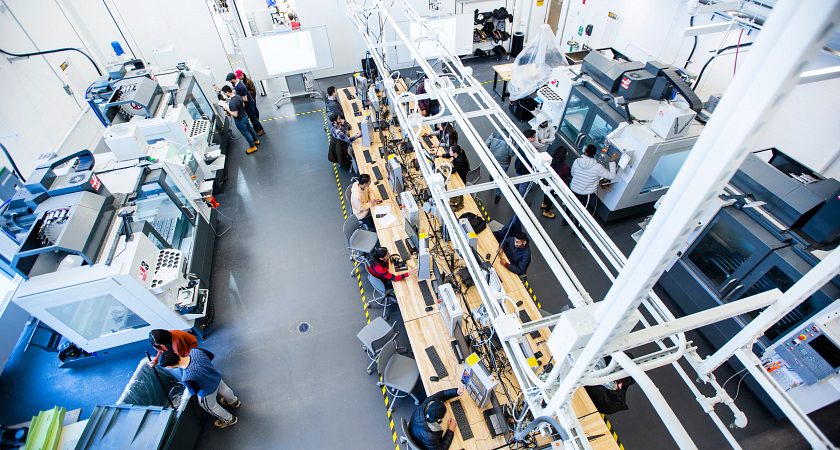 Period: June 2020-March 2022
Take advantage of up to $9,000.00 of wage subsidy by hiring a Student or graduates through the Career Ready Fund.
Career Ready is designed to close the skills and experience gap, providing meaningful workplace experience and career-relevant skills to participants.
Employers benefit through supporting participants in developing sector-specific and in-demand skills and experience. The overall goal is to help employers build on their advanced manufacturing sectors with advanced and cutting-edge education).
Benefits for Employers:
Accessing a pool of highly skilled and motivated students.
Building a network of in demand and highly trained future employees.
Cost-effective short-term hiring solution. Employers can recruit students who have, or who can acquire specific skills for special projects.
Wage subsidy available to employers. Employers receive an incentive of $3,000 per participant, for a work placement (between 10 weeks to 4 months) If a placement goes beyond 4 months, additional 4-month period(s) will constitute a separate placement for the incentive.
Investment in attracting talented employees. Through the Career Ready Fund, Centennial College offers Experiential learning opportunities to select student candidates based on career aspirations, motivation, and academic achievements.
If positions are recognized co-ops, employers may also be eligible for the Cooperative Education Tax Credit of $3,000 Cooperative Education Tax Credit.
Benefits:
Be in the Automotive Manufacturing and/or Advanced Manufacturing sector with a minimum of 30% revenues from the Automotive sector.
Work Placement: 4-12 month work placement periods.
For more information, e-mail: crfinfo@centennialcollege.ca or call 416-289-5000, ext. 2390.