Questions
P.O Box 631 Station A
Toronto, ON, M1K 5E9
Speakers
Speakers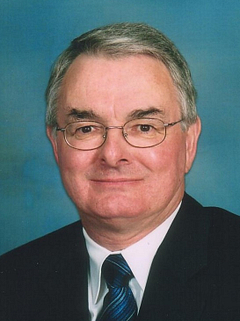 Barrie Kirk, P.Eng.
Canadian Automated Vehicles Centre of Excellence (CAVCOE)
Executive Director of the Canadian Automated Vehicles Centre of Excellence (CAVCOE). He has worked in the technology industries in Canada, the U.S. and the U.K., including senior management positions in Ottawa-area companies. He is a well-known consultant, speaker and broadcaster on automated vehicles. His other roles include the Board of Directors of Unmanned Systems Canada and the Automotive Advisory Board of Centennial College; Barrie received a B.Sc. (Honours) in Electrical Engineering from Coventry University, U.K. and is a Professional Engineer.


Dr. Mohamed El Berougy
AMGEN Canada
Mohamed El Berougy is the Reimbursement and Policy New Products Development Lead non-oncology drugs in AMGEN Canada. Representing Canada as one of the 6 archetype countries in global product development team to bring forward innovative products for patients with high unmet needs. Scope of work starts with first in human clinical trials, designing phase-2 prove of concept trial and phase-3 registration trials to meet the needs of health technology assessment agencies, ensure reimbursement through provincial and private insurance payers to reach patients in need.
He gathered his healthcare and pharmaceutical experience through a span of over 20 years. Prior to join AMGEN, he worked in different management roles including drug reimbursement, new products launch readiness, strategic marketing and commercial business management in Johnson & Johnson Pharmaceutical (Janssen) and Merck, covering central east Europe, Gulf Countries and Middle East Africa.
He is a graduate of pharmacy, Cairo University (1992). After starting his career at Merck, he built his skills and knowledge through training programmes, courses and certificates from school like York University (UK), Brunel University (UK) and INSEAD (France). In addition to internal trainings and most importantly hand-on-experience and learnings from colleagues and managers in each role.
Mohamed's current interest is to continue learnings from the highly dynamic healthcare environment, engage with key thoughts leaders in health technology assessment and policy makers to further enhance technology and innovation in pharmaceutical drug development in a way to reach the patients and fulfill their unmet needs.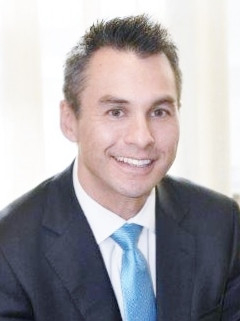 Michael Gardiner
Siemens Canada
Michael Gardiner is the Director of Industry Strategy for Siemens Canada.In his current role, he provides guidance on Industry 4.0 and digitalization to a broad range of companies.
For over 19 years, Michael has helped manufacturing firms add advanced capabilities that enhance designs, optimize production, and extend services in the global automotive, high tech, machinery, aerospace, defense, and energy industries.
Michael earned a Bachelor of Applied Science (Honours) in Mechanical Engineering from Queen's University and a Kellogg-Schulich Executive MBA.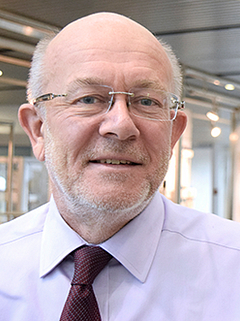 Roger Hallett
Festo Canada
Roger Hallett is President and CEO of Festo Canada headquartered in Mississauga, Ontario. Founded in 1925, Festo is a leading global supplier of automation technology and education programs employing 18,800 employees in 176 countries. Roger has held a series of senior Sales and Business Management roles in automation businesses in the UK, Germany, South East Asia and Japan prior to settling in Canada in 2002.
Roger studied Electrical Engineering at Worcester Technical College in the UK and worked in a variety of Application Engineering and Product Management roles before establishing himself in Sales and Business Development positions.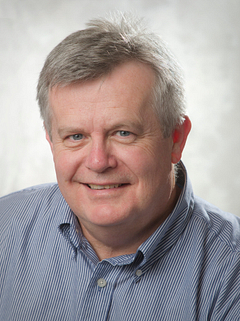 Phil Dick OMAFRA
Phil is a Business Resource Specialist in the Strategic Marketing and Analysis Unit of the Business Development Branch at OMAFRA where he works with infrastructure, energy and environmental connectivity to Ontario's food industry. He is active across ministries on various files including Climate Change, Great Lakes Water, Green Energy, Energy Efficiency, Cap and Trade, Food Waste and, Transportation/Logistics. Phil sits on the Performance Measurement Technical Working Group of the Provincial Wine and Grape Strategy. He is a regular participant on ministry Industry Attraction and Retention projects.
Prior to his 24 years with the ministry, Phil spent 12 years in progressive management positions in the agricultural supply sector and the food processing industry. His experience includes general management, agronomy, sales, marketing, logistics, procurement and QA.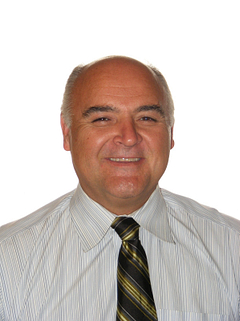 Randy Cluff
CCI BioEnergy Inc.
Randy is responsible for the Business Development activities at CCI BioEnergy Inc. that include the on-site/micro scale biogas solution offering and the end-market development programs for biogas, solids, liquids, and carbon credits. With more than 20 years of Ontario experience in the organics diversion industry, Randy also has particular expertise in the development of feedstock sourcing programs and the utilization of organics as a resource.
Randy is an engaged advocate for change in Ontario in his current capacity as Chair of the Ontario Environmental Industry Association's (ONEIA) Resource Recovery Sub-Committee. In 2010 Randy received the Bosch Canada Eco-Leadership Award for his innovative Kingston Sustainability Centre Project.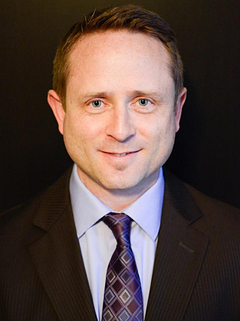 Kevin Turnbull
P&P Optica
Kevin Turnbull is the VP of Sales and Marketing at P&P Optica (PPO), a position he has held since 2014. In that time Kevin has helped steer a business transformation at PPO that has resulted in the emergence of PPO Smart Imaging systems for the food processing industry. Today, the first PPO Smart Imaging systems are being rolled out in food processing plants providing processors with a new level of visibility over their processes and enabling them to answer the question "what's really in the food they produce?"
Kevin earned an Honours B.Sc in Chemistry and Biology from Wilfrid Laurier University, where he developed a keen interest in "the business of science". After graduating from WLU, Kevin pursued this area of interest by joining ACD/Labs, then a small, emerging analytical chemistry software startup providing desktop tools to drug discovery chemists in the pharmaceutical industry. Kevin spent 17 years at ACD/Labs in senior business development and sales leadership roles, and in that time participated in the growth of ACD/Labs into a global provider of enterprise solutions for analytical knowledge management and sharing.
Overall, a central theme in Kevin's career has been in working with early-stage technology companies with truly innovative products, and establishing those technologies in new markets with the objective of making client companies even better at what they do.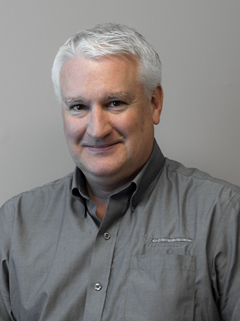 Robert Hattin
ProVantage Automation
Robert Hattin is the CEO of ProVantage Automation, a Hamilton, ON based Industrial Systems Integrator. Robert has enjoyed a varied and interesting career in industry, due in large part to his belief in continuous learning, starting with his initial post-secondary education in Mechanical Engineering Technology at Niagara College.
The combination of entrepreneurial spirit and drive for technical innovation, has given him the opportunity to meet and learn from thousands of people around the world and be part of ambitious projects in industry, from sketching out the world`s largest industrial robot at the time, to developing the first operating Random Case robot stacker (think Tetrus, with different sized cubes).
ProVantage is Hattins 4th company that he has started or owned in his 40 year career. As an Industrial Technology Integrator, ProV designs, engineers and puts together Mechanical, Controls and Data assets in unique ways to create customized systems that make our manufacturing clients go Faster, be Safer or more Flexible. We employ robots, servos, actuators, control systems, IT software, design customized machines, and install these systems from Chile to Chilliwack ... from 3 people 5 years ago, to 25 people in 3 locations.
The Company has doubled in size every year, in part to our desire to be the coolest place to work. Our employees have to be smart, think big, want to see the world and to take on leadership responsibilities in some form. We believe that in tomorrows world, STEM knowledge gets more important every day, as those that have it get to determine their future.
Along the way, Robert has been Chairman, Canadian Manufacturers & Exporters Assn, given STEM & business insights to Prime Ministers, Bank of Canada Governors and Premiers and had a short gig as co-host on BNN. He has received the Queens Diamond Jubilee Medal for Service to Canada. In his spare time, he organizes events with the Aston Martin Owners club.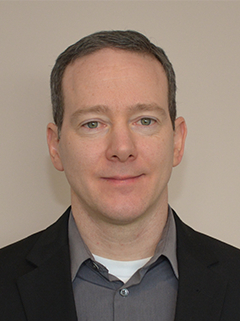 Troy Johnson
MacDonald, Dettwiler and Associates Ltd.
Troy Johnson, B.Eng & MBA is a business development manager for Industrial Automation at MacDonald, Dettwiler and Associates Ltd. (MDA), with over 20 years of diversified international experience in the Aerospace industry in various roles including engineering, international operations, strategic planning, program management, marketing and business development.
He has extensive experience working with international customers, OEMS, partners and subtier suppliers. He is a member both of the Ontario Aerospace Council Research and Technology Committee and the Canadian Aeronautical and Space Institute.
He has a bachelor of Aerospace Engineering with High Distinction from Carleton University and a Master of Business Administration with concentration of Management in New Technology from McMaster University. He is currently leading initiatives in Advanced Manufacturing for MDA's Robotics and Automation business.