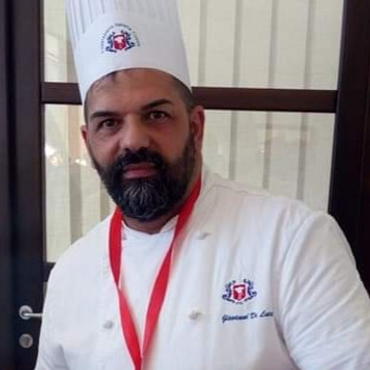 Chef Giovanni De Luca
Chef
Chef Giovanni De Luca was born in Fuscaldo, in the Province of Cosenza, Calabria and he attended the Culinary School in Paola, the hometown of Saint Francesco. He has been working as a Chef for over 30 years. Over the years he has travelled and experienced a lot, getting in touch with lots of different food cultures. One of his many trips brought him to the United States and he took the opportunity to bring his traditional cuisine with him, a cuisine that is made of traditions and quality products.
When he returned to Calabria, after spending many years around Italy, he began to manage hotels and resort kitchens with an elevated number of guests. He is also the proud owner of a high-quality fast-food brand, where you can eat typical local products.
His motto is: Work hard, with passion and concentration, and the rest is up to the quality products!