Questions
416-289-5000 Ext. 2569
Fax: 416-289-5354
Office Room R0-13
P.O Box 631 Station A
Toronto, ON, M1K 5E9
Alumni Success
Alumni Success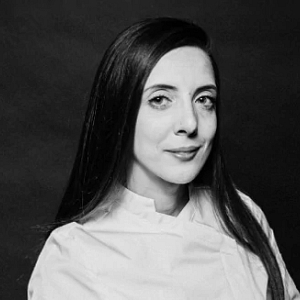 Eli Cami
Culinary Management
Alumni - Graduated Summer 2020
As I was nearing the end of my program at Centennial College, SHTCA I was feeling anxious about my future and starting my career. Because of covid, I was feeling even more nervous about finding work I enjoyed. I loved my time at the SHTCA and love how supportive and approachable the Chefs are. They trained me to be a great professional, but they also helped me with my confidence as a person. When I was getting close to graduating I had a list of places I would have loved to work, including SHTCA. Chef Field, Chef Rene, Chef Fracchioni and Suzanne Caskie were my greatest support in achieving my goal of working at the SHTCA. I am so grateful for all the faculty and advisors who supported me throughout my studies and for their continuous support in my career. I am loving my new role and am thankful for the support from the SHTCA.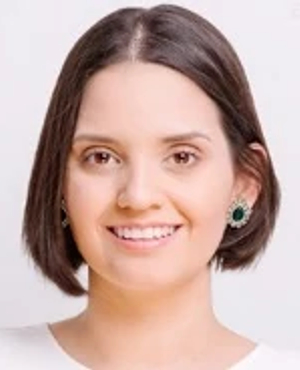 Milagro Rebolledo
Hospitality and Tourism Administration
Alumni - Graduated Winter 2015
Upon finishing my program, I received the opportunity to work in Costa Rica through the College and also took advantage of the University Pathway program; my education continued at Royal Roads University in Victoria, BC where I attained a BA in Global Tourism Management. I went on to work for the Ritz Carlton in Barcelona Spain, Booking.com in Toronto and most recently as the B2B Programs and Offers Coordinator (Global) for Accor Hotels at the regional corporate office. However, due to COVID I unfortunately lost my corporate job. I seized this opportunity and opened my own business "Adventurelicious" where I offer travel consulting services that provides clients with tailor made travel plans. While in school one of my greatest supporters were professor Mike Shariff, Gigi Estragadinho, Phil Lim, Lisa Jones, Wendy Chan and all the team at the International Centre. Thanks to the support of all of these extraordinary individuals I was able to have all the tools and the right mindset to reach all my goals and just go for it.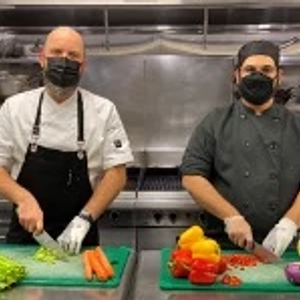 Abhishek Bakshi
Culinary Management
Alumni - Graduated Summer 2019
I am currently working with Aramark Canada as the Resident Dinner Chef at Branksome Hall, my journey at Aramark began in January 2020. I received the opportunity through Chef Monzur who has been my mentor and an excellent teacher to me in terms of understanding hospitality industry standards and the role of professional chefs. Chef Monzur introduced me to Chef Peter Domaradzki, Executive Chef at Aramark Canada as well as a PT professor in the SHTCA. Chef Domaradzki and Food Service Director, Julie Trudeau help made Aramark a great place to work. They provide me with the growth and tools needed to become a successful professional Chef. Chef Peter's support, insight and leadership help me achieve the confidence I need to grow with this industry. The Resident Dinner Chef position allows me to learn various cuisines for a client base of many international students who have vastly different taste profiles. Chef Peter trusts my Culinary Management studies enough to allow me showcase my talents of international cuisine and allows me to make menu building and operational decisions. I am very fortunate to have attended Centennial College, School of Hospitality, Tourism and Culinary Arts. I would like to thank all faculty at Centennial College for their teachings and especially to Chefs Muhammad Monzur and Peter Domaradzki for encouraging and supporting me in achieving my goals.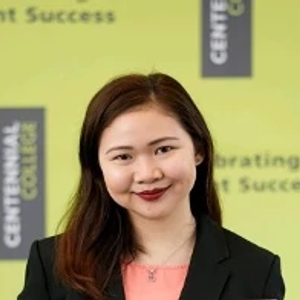 Kristal Jean Asilo
Hospitality - Hotel Operations Management
Alumni - Graduated Summer 2020
I thoroughly enjoyed my time at Centennial College and ensured that I took on additional opportunities and challenges that were presented to me during studies. Due to COVID I was without a job as I lost my job with my part-time employer. After graduation, I received an email from our WIL Coordinator, Sureka Smith which helped me obtain a position with one of our partners, Lawson Group who franchise several Tim Horton's. I took on a position as a baker downtown Toronto and am currently working at a Tim Horton's in Athabasca, Alberta as Supervisor. I want to thank the entire team at SHTCA for their support which has helped me to gain experience and be where I am today.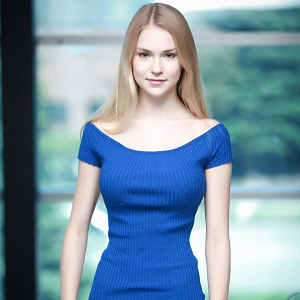 Melanie Mueller
Hospitality and Tourism Administration
Alumni - Graduated Spring 2020
When I graduated in the spring of 2020, from the Hospitality and Tourism Program, we were and still are in the midst of a global pandemic. I decided to go back to school for one more year to obtain my Bachelor in International Hospitality and Tourism at Middlesex University in London. The SHTCA was able to provide me with the tools and skills I needed to succeed in current degree. Providing me with not just theory, but practical and soft skills, as well. I received so much help and support, especially in the more complicated times. When I was nearing the end of my degree, my program coordinator, Michael Bertuzzi was an amazing help in guiding me and giving me feedback on my next steps, all based on current industry standards, trends and forecasted predictions. Which ultimately led me to my decision to going back to school. Also, my incredible professors such as Dorothy Ward, Anita Bhamra and Jennifer Mueller (to name a few) were all part of making my journey with the SHTCA so successful. I am extremely thankful to all the academic advisors and all faculty at the SHTCA. I will forever hold my learnings, experiences and network I built during my 3 amazing years with Centennial.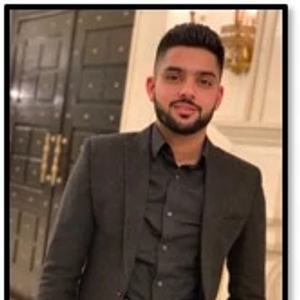 Gurpreet Singh
Hospitality - Hotel Operations Management
Alumni - Graduated Spring 2020
I moved to Canada to expand my knowledge and make my future brighter. I was fortunate to enroll in Centennial College. I was amazed by how my professors, success advisors, and other students helped me succeed in my academics. My stellar professors Jennifer Muller, Victor Hugo Costa, Kristin Straney, and Omar Khalil, prepared me to apply the knowledge I learn in the classroom at the workplace. One of the best parts of my program was my Work Integrated Learning. I can truly say that my WIL at the Local café and Restaurant has changed my life. I was not the same person I was four months before my WIL. My Internship has led me to my current job as a Restaurant and Event Technician. A big thanks to Loredana Vasi for being a great Mentor and Manager. She was my greatest support and helped me grow, not just as a professional but also as a good human being and student. Thank you everyone for making a big difference in my life.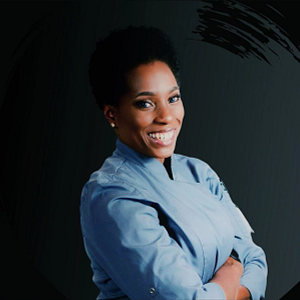 Nyoka Robinson
Culinary Management
Alumni - Graduated Summer 2020
Now, Chef and Owner of Ate76ix, an online business which provides Private Chef service for intimate dining experiences, menu design and recipe testing with a focus on Jamaican cuisine. I fondly remember my tremendous experience at Centennial College. During my time at Centennial I was challenged to lead, forge change and to think outside the box. It was this charge for creativity that caused me to thrive as a Chef in the midst of a Pandemic.
The pandemic started in the middle of my final semester. At that time, it was a blessing because I got to focus on school. But I quickly finished all my assignments and was faced with the harsh reality that existed. I had been laid off from my job and for the first time was unemployed. Thank goodness for the lessons in forward thinking from Centennial College. All the lessons I learned in school paid off as new business ideas struck me. I was excited about my ideas but didn't think I had what it took to execute them. Although I was doubtful, the Student Success Team was already cheering my success. I started teaching the world how to enjoy Jamaican cuisine through Instagram and YouTube and every video or post was shared by the Student Success team.
This unwavering support and incredible advocation lead to life changing connections, business develop and social media growth and awareness. Soon my doubts no longer existed and I was approached to be a contestant on Top Chef Canada, gained loyal clients and got contracted to feed 100s of people through a non-profit initiative. My success became the success of Centennial College, Lisa Jones, Eli Cami, Sabrina Falone, Susan Kim, Chef Gaetano, Chef Duffy, Chef Paddy and many more who supported me in so many ways.
You too can be a success story, get connected, stay connected and remain focused. Never give up!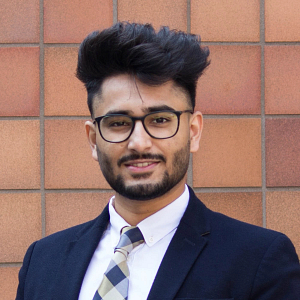 Jass Saini
Mechanicial Engineering Technology - Design
Alumni - Graduated Summer 2020
I am so grateful for the opportunities that Centennial College has given me since the beginning of my journey as an international student and currently, working with the SHTCA. I know it can be overwhelming when you move abroad and start a new life. But, I can proudly say that Centennial has always provided me with the guidance and support needed and shaped me in ways that no other institution would have been capable of. After graduating, I got opportunity to start working at Enrolment Services, and I felt like this will be the best way to give back to the community and support the students the way Centennial College has supported me. #proudAlumni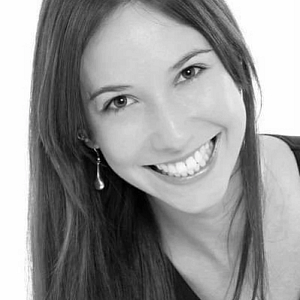 Tassia Effting
Special Event Planning
Alumni - Graduated Summer 2020
2020 has been a challenging year, especially for those students near the end of their program and close to graduation. Unfortunately, the events field was one of the most affected areas because of COVID-19; when this pandemic happened, I was working with the events team in a hotel in Toronto, and had secured a placement in another great hotel in London – ON. We were all feeling anxious and afraid of what was going to come, but Centennial has prepared us very well. With this pandemic situation I lost my job, the placement and our Co-op term was now online. I can say that the Faculty was very supportive and always wanting to help us. I would like to highlight a name, Anita Bhamra, who I am really grateful for all attention, kindness and help she provided me. Despite all the frustration, I had a wonderful time doing my WIL, thanks to our advisor Sureka Smith, in the end we had a successful term and learning. Today I am not working with events, yet, I got an Administrative Assistant position in a Data Analyses company, but, as soon as the pandemic ends, I hope the hospitality industry can be back stronger, so I will be able to work with events once again. I am really grateful for all support from the SHTCA team!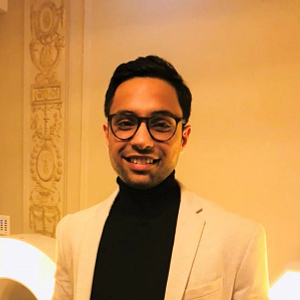 Kinshuk Midha
Hotel, Resort, and Restaurant Management
Alumni - Graduated Summer 2016
I studied two programs at Centennial college SHTCA, and I am convinced, it is because of my learnings and experiences here, I am where I am today. I treasure the time I had here as a student because I made some meaningful connections with my teachers and classmates. These professors were not only our mentors but also our confidantes. They were cordial and listened carefully to our doubts and concerns. Professor Michelle Caine taught us leadership development; as a great leader, she had a substantial influence on the class and was always supportive and tried her best to assist us with everything. Another professor who really helped me during my first program was Professor Jannett Ioannides. Because, I was not able to reach the optimum performance, she challenged me, which in turn helped me to achieve my desired objectives effectively and efficiently. All other professors also played an integral role in my development. I am happy and grateful for the opportunities SHTCA has given me, and now I am on the path to accomplish my goals.
Anna Criselda Aquino
Hotel Operations Management
Alumni -Graduated Summer 2016
I am forever thankful for the SHTC Faculty; I have learned a lot from them – not just the basics but industry and functional experiences! I was hired right after my Internship! Special Shout out to the following Faculty who made positive impact to me not just professionally but personally and I miss them very much: Professor Diarmuid, Professor Wenli, Professor Jannett, Professor Jennifer, Professor Shirley, Professor Bruce, Professor Jacques, Professor Bob, Professor Mike, all the Chefs, Ms. Suzanne, Ms. Christie, Ms. Laura Wood of International Education – Services & Global Experience, Ms. Lianne and Ms. Christine of Student Services. I am hoping I did not miss to mention anyone- Thank You!