Questions
416-289-5000 Ext. 2569
Fax: 416-289-5354
Office Room R0-13
P.O Box 631 Station A
Toronto, ON, M1K 5E9
The Ocean Wise Program
The Ocean Wise Program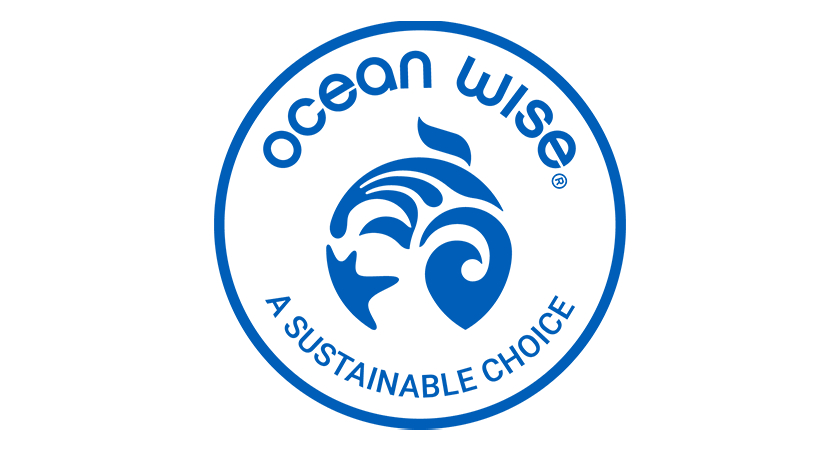 The School of Hospitality, Tourism and Culinary Arts and The Local Cafe and Restaurant are now using delicious and ocean-friendly Ocean Wise products. Overfishing is the most significant way that we are impacting the health of our world's oceans, whether it is through destructive fishing practices or poor resource management. Regardless, something needed to be done. In an effort to address this monumental problem through a market-based solution, the Ocean Wise seafood program was created.
Ocean Wise is a conservation and education program that works with chefs, restaurants and seafood suppliers to help them with sustainable seafood sourcing. By providing these seafood industry actors with sustainability information, the Ocean Wise team is able to both educate on the world's oceans and provide sustainable alternatives to ensure we are supporting healthy lakes, rivers and oceans. You will see the Ocean Wise logo on our culinary labs and at our restaurant as we support spreading the message of sustainable seafood options.
But what is a sustainable seafood option? Ocean Wise recommends both farmed and wild seafood as sustainable, but these options must meet our criteria to become an Ocean Wise recommended option.
Ocean Wise's recommendations are based on 4 criteria. An Ocean Wise recommended species is:
Abundant and resilient to fishing pressures.
Well managed with a comprehensive management plan based on current research.
Harvested in a method that ensures limited bycatch on non-target and endangered species.
Harvested in ways that limit damage to marine or aquatic habitats and negative interactions with other species.
When it comes to farmed species, it gets a bit more complicated. A combination of a few more factors indicate if it is a sustainable option:
Data
Effluent
Habitat effects
Chemical use
Feed
Escapes and introduced species
Disease, pathogens and parasite interaction
Source of stock
Predator and wildlife mortalities
Escape of secondary species
Whether farmed or wild, there are many Ocean Wise-recommended sustainable seafood options available within the Canadian marketplace. The goal is to ensure that restaurants steer clear of unsustainable options such as Bluefin tuna or Chilean sea bass, to ensure the long-term health of the world's water bodies for generations to come. If you are interested in learning more about the Ocean Wise seafood program, please go to their website at seafood.ocean.org or follow them on social media at (@OceanWiseLife).
Please visit us at The Local Cafe and Restaurant to taste the difference.