Questions
Sean Squires
416-289-5000 Ext. 7051
Jessica Vella
416-289-5000 Ext. 2345
Driving the Future Speakers and Panelists
Driving the Future Speakers and Panelists
Speakers
Keynote: The T-Shaped Technician: Building a workforce to meet unpredictable needs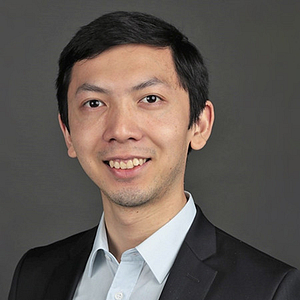 Jeremy Wang, Co-founder, Rivet
What happens when the market evolves faster than our institutions and companies can keep up? How do we prepare for future demand across different skills, some of which may not yet exist? As autonomous vehicles, digitization, shared services, and globalization reshape ground transportation, our technicians need a new mindset, new abilities, and a renewed sense of awareness to stay current.
This talk enforces the idea of 't-shaped' technicians and how to create them from college through employment. Originally coined in 1991 to help interdisciplinary teams succeed, T-shaped people maintain a broad foundation of skills that help them relate and adapt to new conditions, while keeping one area of deep expertise where they can make specialized, expert contributions. Colleges and companies must work closely to teach hard skills on how to handle specific vehicles, technologies, and business environments; foster soft skills in teamwork and leadership; and establish fundamental mindsets and software competencies that are crucial for sustained career growth in a hi-tech transportation sector.
The Future of Learning
Dr. Marilyn Herie, Vice-President, Academic and Chief Learning Officer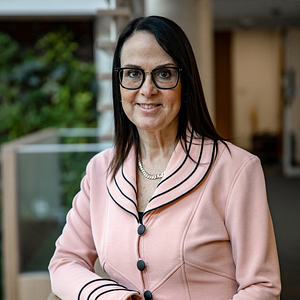 With over two decades as a leading educator and administrator, Dr. Marilyn Herie brings a passionate focus on transformational, experiential, inclusive, and student-centered learning. As Centennial's Vice President Academic and Chief Learning Officer, she has championed teaching and learning excellence whether face-to-face or online, as well as the scholarship of teaching and learning and reflective leadership practice to advance teaching innovation and student success. Marilyn has an academic cross appointment with the University of Toronto's Faculty of Social Work, and is an in-demand speaker and trainer in motivation and change.
---
Panelists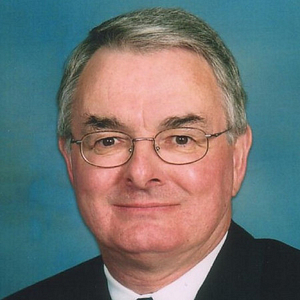 Moderator: Barrie Kirk, P.Eng. Co-Founder and Executive Director, Canadian Automated Vehicles Centre of Excellence (CAVCOE)
Barrie Kirk, P.Eng. is the Executive Director of CAVCOE. He is a well-known consultant, speaker and broadcaster on automated vehicles, and has advised many public and private sector organizations on planning for the CAV era. His other roles include the Board of Directors of Unmanned Systems Canada, the Federal Government's Car of the Future Advisory Group, the CSA Group's Connected and Automated Vehicle Advisory Council, and the organizing committee for the CAV Canada 2019 conference. He has worked in the technology industries in Canada, the U.S. and the U.K.. Barrie received a B.Sc. (Honours) in Electrical Engineering from Coventry University, U.K. and is a Professional Engineer.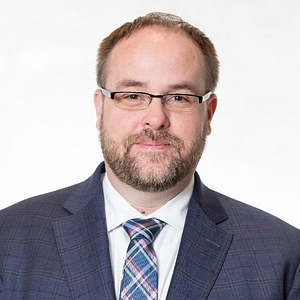 Rob Morrison, PFAFF Auto Group
Robert came to the automotive industry by happenstance over 20 years ago, when he answered an ad for a local dealership for a detailer. Two years later, he was an apprentice, and four years later, a licensed tech, and eventually moved up the ranks to Master Technician. During that time, he taught the night release level 3 apprentice program at Centennial College and also wrote technical articles for a few magazines. In 2010, he became a service manager. Robert joined PFAFF in 2013, and in 2015 was promoted to Fixed Operations Manager at Pfaff Volkswagen, and became a regional service manager for the PFAFF group in 2017. Originally a resident of Mount Albert and Newmarket, Robert now lives in Toronto and enjoys discovering new restaurants and trying out new recipes at home with his wife and daughter. He also loves working with his hands building things - whether it is cars or houses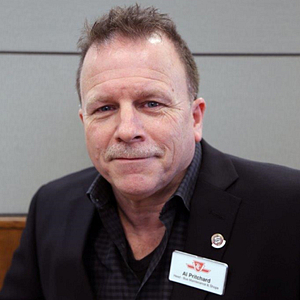 Al Pritchard, Head of Bus Maintenance and Shops Service Delivery Group, Toronto Transit Commission (TTC)
Al joined the TTC in 1995 as a Truck & Coach Technician and quickly moved through management roles as Foreperson in 1996, appointed the Superintendent of the bus mechanical overhaul shop in 2001, the Senior Manager of Shops overseeing both the mechanical and body shops in 2012 and the bus maintenance Department Head in 2017.
Al has over 30 years' experience in transit working in both the private and public sectors.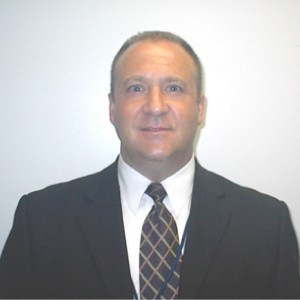 Steve Clark, Director of Fleet Management, Canada Post Corporation
Steve Clark has been the Director of Fleet Management for Canada Post since 2009. Steve is responsible to ensure all provincial and federal vehicle regulations are adhered to, and account for all safety, training, cost and revenue indices associated with operating the Canada Post fleet. Before joining Canada Post, Steve spent 21 years with UPS beginning as a fleet mechanic and later advancing to become the VP of Fleet Operations for UPS Canada. Steve's leadership skills have played a critical role in the training and development of Canada Post's maintenance staff. Steve is also committed to pursuing methods and technology that help reduce Canada Post's carbon footprint on the environment.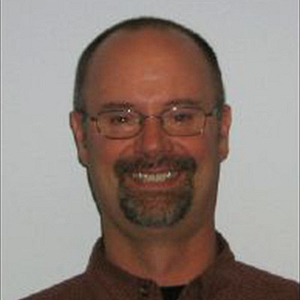 Bruce Lough, National Training Manager, Strongco
Bruce Lough obtained his Heavy Duty Technician Inter-Provincial License in 1988 and became the Service Manager for a large construction equipment dealership, where he remained for 12 years. Following this, Bruce became the Branch Manager at Champion Road Machinery, which was later acquired and renamed Strongco. In 2009, Bruce transitioned into the Technical Trainer role at Strongco, as he had a desire to to get more involved with machine technology. In 2013, Bruce became National Training Manager, a position he holds to this day.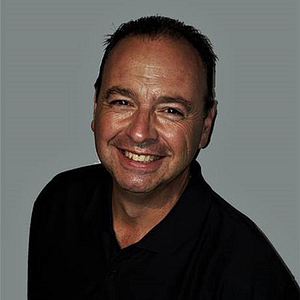 Joe Murillo, Program Advisory Committee (PAC) Chair, Body Collision/Repair
Joe grew up in the shop. Starting as a clean-up kid and working at every station over the years, he has gained over 30 years of hands on experience. But he didn't stop there. Joe is a big supporter of ongoing training in the industry, and has worked very closely with various training organizations including I-Car. Joe believes that the biggest challenge for our industry is training and retaining new young people. With that in mind, Joe works closely with Centennial College and is the chair of the Autobody Program Advisory Committee.