Questions
School of Transportation: 416-289-5004
Indira Singh
School of Transportation Liaison and Student Recruitment Officer
416-289-5000 Ext. 7606
Motorcycle Rider Training
Motorcycle Rider Training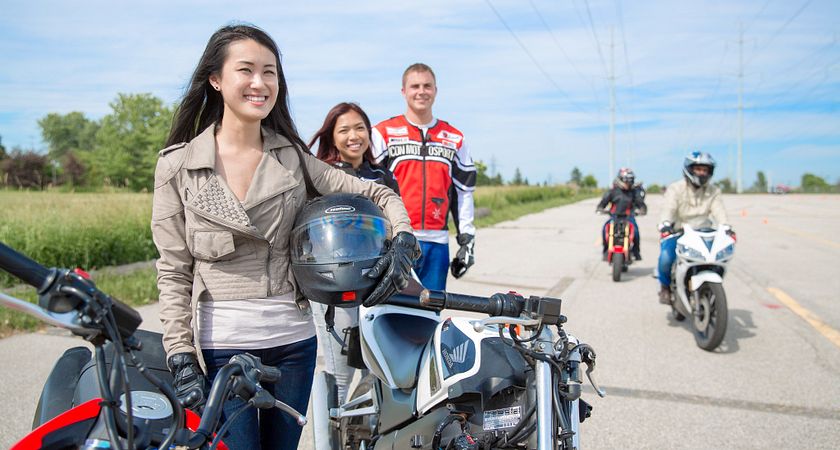 With Ontario's 3 stage re-opening plan being announced, we hope to start our training courses on June 18th, 2021. Until this start date is confirmed, we will not be booking any new students. We continue to rebook those students that have been affected by the shutdown.

Please note that the M1 and M2 licences are being extended until further notice.
Theory meets practice in our Motorcycle Rider Training program. Earn your M2 and insurance certificate with our part-time courses approved by the Canadian Safety Council (CSC) and Ministry of Transportation of Ontario (MTO). Upon completion, you will receive a $200 voucher for a new Honda motorcycle. Find out more today and hit the road with confidence.
Motorcycle Rider Training Courses