Questions
416-289-5000, Ext. 2725
Fax: 416-431-2597
P.O Box 631 Station A
Toronto, ON, M1K5E9
Centennial Journal of Legal and Administrative Sciences
Centennial Journal of Legal and Administrative Sciences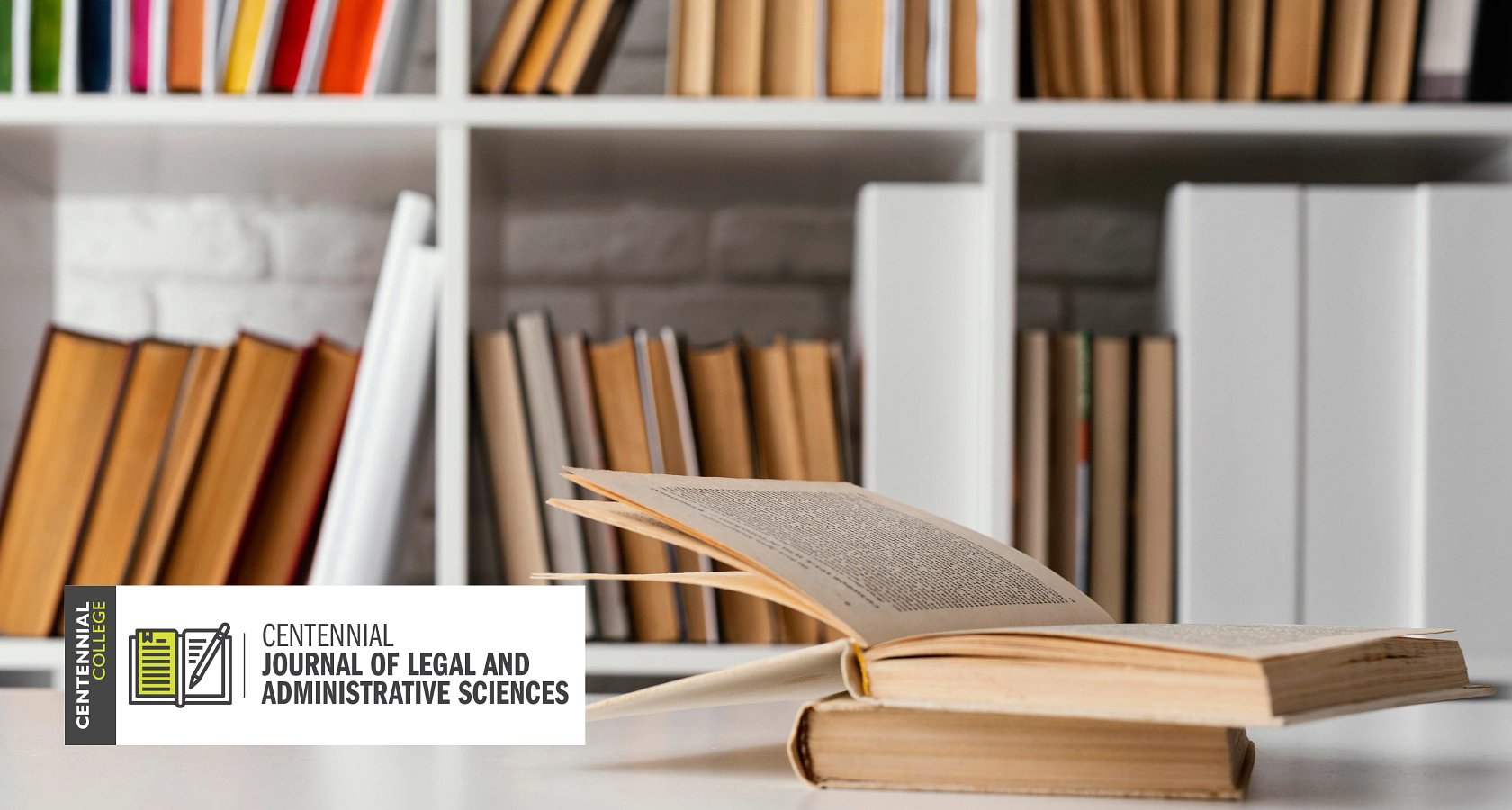 Published in association with The Business School at Centennial College
The Centennial Journal of Legal and Administrative Sciences (CJLAS) is an open access, peer-reviewed scholarly journal published semi-annually by The Business School at Centennial College. CJLAS strives to engage industry experts, academics and students in a cross-disciplinary exchange of research, analysis and ideas.
Aims and Scope
Research with an Industry Focus
CJLAS aims to highlight upcoming trends and emerging issues in the fields of legal and administrative sciences. We look to publish insightful peer-reviewed articles, case commentaries, book reviews and conference summaries, featuring contributors from across The Business School and private industry partnerships. Our primary focus is to elevate the next generation of administrative professionals with access to leading industry experts, robust academic inquiry and the latest ideas from active practitioners.
If you are interested in submitting a manuscript or have any questions regarding your topic proposal, kindly send an email to CJLAS@centennialcollege.ca or contact one of our Senior Editors. Please click here for details on our submission guidelines and requirements.
The CJLAS will be published semi-annually in online and print versions. Featured articles will also be distributed by email via the CJLAS Review, a quarterly e-newsletter targeted toward students and faculty in the Centre for Legal and Administrative Studies.