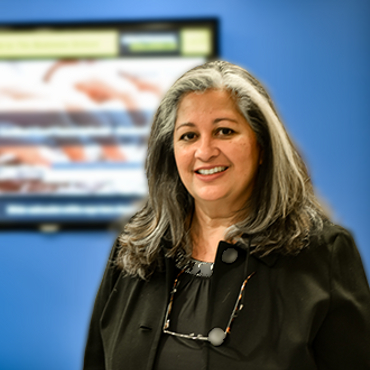 Sherene Shaw
Faculty, Centre for Legal and Administrative Studies
Sherene Shaw is a skilled analytical leader, an experienced impartial adjudicator/decision-maker, and an articulate communicator, who has worked in Canada's public sector for over 26 years. She has extensive experience in decision-making and adjudication, collaborative leadership, strategic policy development and implementation, and facilitation/training.
Sherene's employment history includes working as a Tribunal Adjudicator with Ontario's Social Benefits Tribunal (11 years), a Toronto City Councillor (15 years), and a community college faculty educator (part-time -18 years).  As a Social Benefits Tribunal Adjudicator, Sherene has successfully provided objective and inclusive environments for Appellants, utilizing strong listening and active-adjudication principles; and has effectively conducted over 4,500 appeal hearings for residents throughout Ontario regarding their social assistance eligibility & welfare matters as mandated by the Ontario Disability Support Program Act, the Ontario Works Act, & the Assistance for Children with Severe Disabilities Act.  She has rendered and written numerous well-reasoned Tribunal decisions based on government guidelines and legislative frameworks.
Sherene Shaw is a college faculty educator in the Paralegal and Legal Studies programs at Centennial College (The Business School); and has mastered key skills of proactive post-secondary student engagement, content delivery, and motivational coaching.  Sherene has also co-designed and delivered Centennial's Employment Skills Courses for the last 9 years in the School of Engineering, Technology, and Applied Sciences (SETAS), which has since become the benchmark standard for SETAS graduating students. As a Toronto City Councillor, Sherene Shaw served as a Police Commissioner of the Toronto Police Services Board; Chair, Scarborough Public Library Board; Board Director of FCM (Federation of Canadian Municipalities); and was the City of Toronto's 1st Diversity Advocate.  She was a Board Member at the School of Nursing Advisory Board, Ryerson University (2000).
Sherene Shaw's education includes completion of a Master's Degree in Applied Environmental Studies in Local Economic Development/MAES-LED (University of Waterloo), a Paralegal Studies Diploma (Seneca College), an Alternative Dispute Resolution (ADR) Certificate (University of Windsor), a Bachelor's Honours Degree (University of Toronto), a Business Administration Diploma (Centennial College), a Teacher of Adults Certificate (Centennial College), and a Certificate in Teaching English to Speakers of Other Languages (TESOL/TEFL).  Sherene is a licensed Paralegal in the province of Ontario.  She is currently pursuing her MBA studies in Community Economic Development (Cape Breton University). 
Sherene was awarded Centennial College's Alumni of Distinction Award (2000); the Gold
Medal Award/Diversity from the Human Rights & Race Relations Centre (2002); Community Service Award from Toronto Community Partnerships (2003); a recipient of City of Toronto Person's Day Honouree (for Outstanding Contribution to Women)(2004); and a recipient of an Outstanding Leadership Award from the Ethnic Press Council of Canada (2003).  
As a lifelong volunteer, Sherene Shaw continues to volunteer at the Toronto Zoo; Rouge National Urban Park (Parks Canada); RBC Canadian Open Golf Tournament/Golf Canada (volunteer marshal); and Girl Guides of Canada. Sherene is also a CESO volunteer advisor (Canadian Executive Services Organization), who have worked with Ontario's Aboriginal women and youth to provide hands-on facilitation, motivational coaching, leadership and life-skills development, and strategic planning direction.  Sherene has been a benefactor of an annual scholarship at Centennial College (The Business School) since 2000.