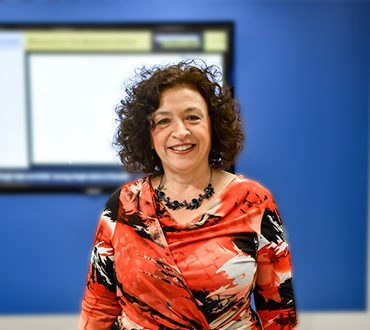 Tammy Mang
Faculty, Centre for Legal and Administrative Studies
As a new instructor since September 2017 to the School of Business, in the Legal and Administrative Studies Department at the Progress Campus of Centennial College, I have had the privilege to instruct students Intro to Word Processing and Word Processing Applications.
This has been a wonderful school to work with from many aspects. A very well-organized Business School, excellent instructors and management, in-depth course coverage and really great students who are eager to learn and participate in class. I look forward to coming to each class and helping the students to expand their knowledge, I also feel that my extensive business background brings excellent substance to my classes as I can share real-life situations with the students and assist them in getting ready to face the business community.
I am a professional publisher and Sales Manager with over 20 years experience in the trade publishing industry and an additional 5 years experience in the advertising agency business. I have been running my own business now for over 17 years whereby I own and publish an industry magazine and also manage two different trade shows. 
My unique capabilities include strong people skills, extensive sales experience, networking and multi-tasking to mention a few. My experience spans across both private sector and not-for-profit. 
I have had a lot of fun working with everyone at Centennial and hope to continue into the future and perhaps bring my trade show, marketing, and sales expertise to other programs within the Centennial College system.