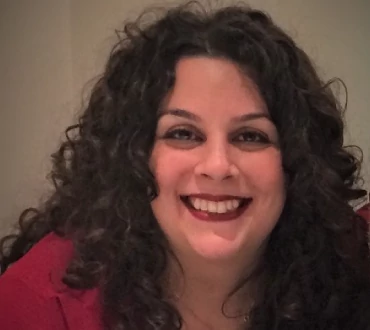 Mitra Manouchehrian, MIPH,BA
Faculty
Mitra is an international development professional specializing in global public health and health promotion initiatives, with experience in project management, gender analysis, child protection, knowledge management, and strategic planning, both in Canada and in the west and southern Africa. Mitra has been on the Board of Directors of the Ontario Council for International Cooperation (OCIC) since 2010, serving as Chair of the Board from 2015-16 and 2017-19. During this time, she contributed to OCIC's 2013-2018 strategic plan and 20-year vision, led the development of the 2018-2023 Strategic Plan, contributed towards OCIC's funding diversification initiatives, as well as led the Personnel Committee and Governance Committee's in their work to develop policies and procedures to support OCIC's work.
Mitra holds a Masters' in International Public Health from the University of Sydney (Australia), a Diploma from George Brown College's innovative feminist Assaulted Women's and Children's Counsellor Advocate program, and a Bachelor of Arts from Queen's University.
In addition to teaching at Centennial College, Mitra currently works as a Senior Program Manager with Plan International Canada's Global Fund Unit, supporting the implementation of projects financed by the Global Fund to Fight AIDS, Tuberculosis, and Malaria. Her role includes working to create enabling environments where complex partnerships between stakeholders such as local communities, community leaders, and local and national governmental bodies can grow and flourish. The goals of these partnerships are to ensure the work of countries, Plan International, and the Global Fund is scaled up to meet national and international disease reduction targets, ultimately improving the health and well-being of children and their families. As Senior Program Manager, Mitra supports the integration of gender equality and inclusion programming, as well as ensuring the alignment of grants with Plan International's Child and Youth Safeguarding Policy. Mitra's teaching style includes sharing her experience and insights in implementing global health programming, integrating gender equality and inclusion, and project management.