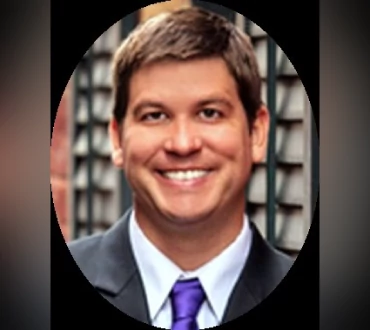 Peter Garcia-Sjögrim, BA
Faculty
Most of Peter's professional career has been focused on developing marketing partnerships for corporate, sports, and not-for-profit organizations. Peter has worked with some of the world's largest marketers, including Coca-Cola, Procter & Gamble, Samsung, and Visa, as well as sports organizations such as the International Olympic Committee, and not-for-profit organizations such as OMSIDA, UNICEF, and Swisscontact.
After completing his BA in Psychology and French, Peter went on to work for Ignition Inc, an experiential marketing company, working in the Coca-Cola, Delta, Blockbuster, and eBay accounts. In 2004 Peter accepted the offer of an investor to open and run a franchise in Atlanta, USA, which he did for a year before accepting a position at the International Olympic Committee in Lausanne, Switzerland where he was for 9 years working on the following Olympic Games: Torino 2006, Beijing 2008, Vancouver 2010, London 2012 and Sochi 2014.
In 2015 Peter moved to Ouagadougou, Burkina Faso, in West Africa with the goal to learn about the implementation of poverty alleviation projects on the ground as Communications Manager for Swisscontact, focusing on poverty alleviation projects. Peter managed the communications strategy for this branch increasing both its beneficiary's base and its fundraising avenues. In 2016, Peter accepted a position as Director of Marketing and Business Development at Newport Sports Management, Toronto, the world's largest ice hockey athlete representation agency, seeking sponsorships and managing the brand strategies for over 130 NHL players.
Finally in 2017, and knowing his second child was on its way, Peter decided to quit the 12-hour workday corporate rat race which he enjoyed for so long, and pursue a long-term goal of teaching international college students. Since then he has taught at both the Centennial College Business School and the Seneca College School of International Business & Marketing at Centennial College. Peter has taught within both the International Business Management (IBM) and the Global Business Management (GBM) programs.