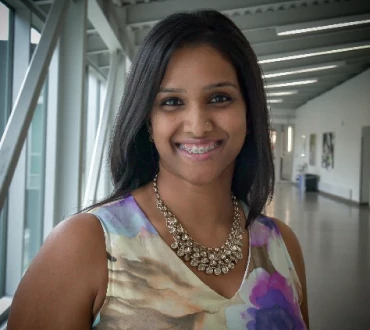 Rathika Sitsabaiesan, MIR, BCom, CHRL in Progress
Faculty
Rathika is an experienced leader with a demonstrated history of working in the higher education industry. Skilled in Management, Nonprofit Organizations, Government, and Labour Relations. Rathika is often invited as a speaker to local, national and international conferences to present on various topics ranging from motivational talks, gender-based violence, policy and education, civic engagement, politics and strengthening people management. Rathika has 20 years of work experience in Canada ranging from providing administrative support in health care, operations management and research in post-secondary institutions, conciliation services for the Ontario Labour Relations Board, and even serving as a federal Member of Parliament working on many local and global initiatives. Rathika was elected to the Canadian parliament at 29 as the youngest Member of Parliament in the province of Ontario, and the first ever of Tamil descent. She has dedicated her life's work to be an advocate for causes that she is passionate about.
A professional with a Master's Degree in Industrial Relations from Queen's University, and an Honours Bachelor of Commerce (concentration in Strategic Human Resources Management); Rathika has worked and provided advice in both unionized and non-union environments. Rathika is currently pursuing her PhD in Higher Education at the Ontario Institute for Studies in Education (OISE) at the University of Toronto.
On a personal note, Rathika started another exciting journey - she is a mother and daily role model! She walks on cloud nine everyday as she admires and lives in astonishment of her wonderful daughter - Maya. Rathika continues to work towards a world in which her daughter will be able to see the recognition of the contributions of the many women who came before her, and live as part of a global society that is just and equitable.