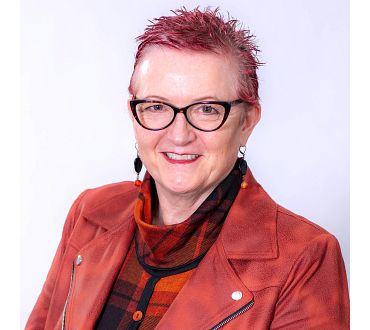 Vickie McInnis, B. Adm, B.Ed, CITT, CCLP, CCS, CTCS, CIFFA CCI, PMM
Program Coordinator (Business Operations/Supply Chain and Logistics/Supply Chain Management)
Vickie is an accomplished Adult Education facilitator with over twenty five years of management experience in the areas of Governmental policies, domestic and international purchasing, custom, supply chain management, and finance.
Vickie worked in the Supply Chain & Logistics fields for decades beginning with serving in the Canadian Navy as a Sea Logistics Officer then transitioning to corporate Canada in the mid-1990s. She attended the Royal Military College (RMC), graduating in June of 1993. The official signature on both her commission document and degree proclamation was from the 19th Prime Minister of Canada - Kim Campbell.
Vickie is a passionate advocate for those who live with food insecurity. She volunteers weekly at the local Aurora Food Pantry and hopes to one day open up a food bank for the students at the Centennial College - Progress Campus.