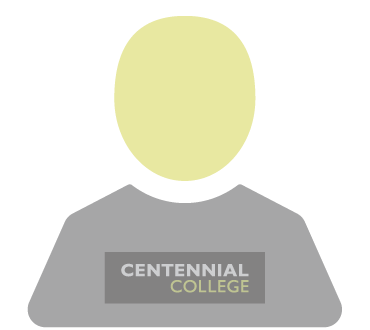 Victor Iyekekpolor, MA, B.Sc CHRP, OCT
Faculty
Victor has taught over the years at the elementary, secondary and post-secondary levels of education. Teaching is his passion. At the secondary level, he retired voluntarily as a Principal and went to pursue graduate studies. After graduation from the Business School, he worked as a Human Resources Officer, taught Human Resources courses at George Brown College, before joining The Business School at Centennial College in 2014.
After completing his Bachelor's degree in Microbiology (University of Lagos, Nigeria) and a Post Graduate Diploma in Education (University of Benin, Nigeria) he taught Biology, Chemistry, and Mathematics in secondary schools for more than a decade. He went to the Bahamas to continue with his passion, where he proceeded to Leeds Metropolitan University for his Master's degree in Personnel and Development. He also completed the College Teacher Training Program (a graduate Certificate for Higher Education) at George Brown College. Victor graduated as a member of Chartered Institute of Personnel and Development, United Kingdom; an Ontario Certified Teacher (OCT), and a Certified Human Resources Professional (CHRP). As a committed Life-long Learner, he completed among others Outcome-Based Learning (OBL) workshops, Blended and Online Learning and Teaching (BOLT) course to meet the needs of the Twenty-first century pedagogy.
Having many 'arms' like the octopus to reach out to the needs of his students is core to who he is as a teacher - teaching students of diverse backgrounds with different learning needs. He creates/provides a positive learning environment that motivates students and facilitates learning by encouraging every student's participation in class activities without any fear of intimidation. One of his greatest accomplishments and source of satisfaction has to do with the success stories of his students in their life's endeavors.