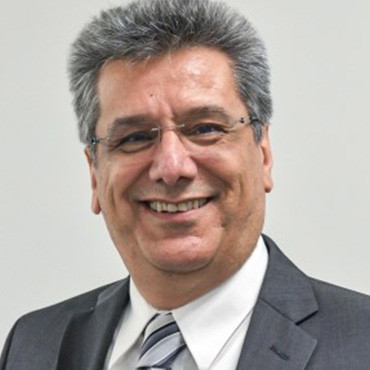 Farhad Moayeri
Professor, Project Management
Academic Degrees
Doctor of Philosophy (PhD), Management Sciences Studies - Strategic Management, Bordeaux IV University (Bordeaux, France)
Master of Finance (MFin), Finance and Financial Management Services, Smith School of Business, Queen's University (Kingston, Canada)
Master of Science (MSc), Management Sciences Studies - Research in Management Organization, Bordeaux IV University (Bordeaux, France)               
Executive Master of Business Administration (EMBA), Strategic Management, Industrial Management Institute (Tehran, Iran)
Master of Science (MSc), Textile Technology Engineering, Amirkabir University of Technology (Tehran, Iran)
Bachelor of Science (BSc), Textile Technology Engineering, Amirkabir University of Technology (Tehran, Iran)
Professional Designations
Project Management Professional (PMP), Project Management Institute (PMI)
Teacher/Training of Adults Certificate, Centennial College
Chartered Professional Accountant (CPA, CGA), Accounting and Finance, CPA Canada
Project Management, University of Toronto, School of Continuing Studies (SCS)
Recent courses
PMGT 724 (Procurement and Contract Management)
PMGT 727 (Project Estimation and Cost Management)
PMGT 728 (International Project Management and Professional Responsibilities)
BUS 250 (Financial Management)
BUS 300 (Project Management)
Biography
Farhad has over 25 years of industrial and academic experience managing and consulting many complex multi-year and multi-million dollar manufacturing plant construction and engineering projects for Small and Medium Enterprises (SMEs).
As a senior project manager, he was authorized for various new product development (NPD), relocation and renovation projects for manufacturing plants along with leading large multi-discipline teams through the Engineering, Procurement, and Construction (EPC) phases of the projects.
Using a combination of strategic management, business analysis, financial, and project management skills, Farhad resolved many issues of troubled projects by re-engineering their business and manufacturing processes.
In his career path as an entrepreneur, Farhad also worked as an owner-manager of his own textile manufacturing plant and PM consulting company with main activities such as preparing feasibility studies and business plans, selecting technology of productions machines, and providing technical inputs for civil, mechanical, and electrical engineering consultants involved in projects.
As an academic, he is interested in "Grounded Theory" research methodology as the basis of "Constructivism Theory" in teaching pedagogy. He applies this methodology to PM and his classes by contextualization and conceptualization approach of teaching. Farhad is a certified instructor for teaching and training of adults at colleges and universities. With experience of mentoring and training employees of projects during installation and commissioning phases, along with his program coordinator role, Farhad has taught different PM courses in the graduate program at Centennial College's The Business School (TBS) since 2009.
As the Program Coordinator, Farhad advised and guided 20+ faculty in identifying and designing ways to meet program and course objectives. He also coordinated academic leadership for Project Management Program.
Specialties: Strategic Management, Project Management, Capital Budgeting, Project Finance, Research Methodology Grounded Theory, and Higher Education.