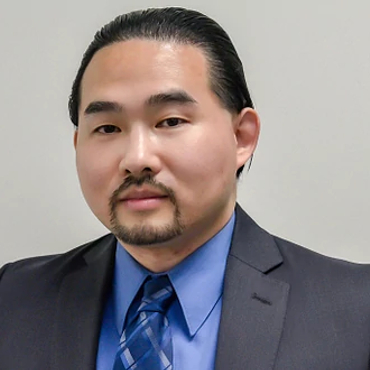 Lucas Thung
Professor, Project Management
Academic Degrees 
Master of Business Administration (MBA), University of Toronto (Rotman School of Management)
Master of Engineering (MEng), University of Toronto (Faculty of Applied Science & Engineering)
Master of Laws (LLM), University of Toronto (Faculty of Law)
Master of Information (MI), University of Toronto (Faculty of Information)
Master of Education (MEd), University of Toronto (Ontario Institute for Studies in Education)
Professional Designations
Project Management Professional (PMP), Project Management Institute (PMI)
Stanford Certified Project Manager (SCPM), Stanford University
Certified HACCP Auditor (CHA), American Society for Quality (ASQ)
Certified Manager of Quality/Organizational Excellence (CMQ/OE), American Society for Quality (ASQ)
Certified Quality Engineer (CQE), American Society for Quality (ASQ)
Certified Quality Improvement Associate (CQIA), American Society for Quality (ASQ)
Certified Quality Inspector (CQI), American Society for Quality (ASQ)
Certified Quality Process Analyst (CQPA), American Society for Quality (ASQ)
Certified Quality Technician (CQT), American Society for Quality (ASQ)
Certified Reliability Engineer (CRE), American Society for Quality (ASQ)
Certified Six Sigma Black Belt (CSSBB), American Society for Quality (ASQ)
IT Service Management and ITIL, BCS - The Chartered Institute for IT
Professional Engineer (PEng), Professional Engineers Ontario (PEO)
Strategic Decision and Risk Management (SDRM), Stanford University
Teaching Fundamentals (TF), University of Toronto
Recent courses
PMGT 702 (Project Leadership)
PMGT 706 (Business Principles)
PMGT 721 (Project Planning and Scheduling)
PMGT 727 (Project Estimation and Cost Management)
PMGT 731 (Project Quality Management)
Training
Teaching with Cases, Harvard Business School (HBS)

In-person: June 21-22, 2019
Biography
Lucas has collaborated with public and private organizations in industries such as automotive, cement, consulting, consumer packaging, fiber optic, healthcare, higher education, information technology and legal. He provides training and has taught various courses [i.e. algebra, anthropology, applied acoustics, applied mechanics, big data, biotechnology, boiler systems, business law, business writing, calculus, Canadian law, career planning, communications, computer programming, concrete structures, conflict resolution, consulting, corporate finance, corporate social responsibility, corrugated structural design, customer relations, data analytics, data science, derivatives, digital artifacts, effective presentation skills, Electrostatic Discharge (ESD) control, engineering design, environmental studies, ethics, executive compensation, fiber optics networks, financial accounting, financial markets, Geometric Dimensioning and Tolerancing (GD&T), graphic design, health and safety, health studies, history, human resources, Human-Computer Interaction (HCI), information management, information systems, information technology, innovation, integer programming, intellectual property, international business, international development, International Organization for Standardization (ISO) standards, legal research, leadership, Lean Six Sigma, managerial accounting, managerial economics, marketing, material sciences, mental health, microbiology, Microsoft Project, museum studies, negotiations, operations management, operations research, organizational behaviour, organizational design, patient safety, personnel recruitment, philosophy, plant administration, Primavera, Production Part Approval Process (PPAP), project management, psychology, purchasing, quality auditing, quality assurance, quality control, quality management, reliability, risk management, scheduling, statistics, steels production, strategy, supply chain management, sustainability, team building, Workplace Hazardous Materials Information System (WHMIS)] for corporations, colleges and universities.
Lucas has taught undergraduate and graduate (Master's and PhD) students enrolled in various degree programs, as well as supervised over 50 Master's and PhD students employed as his teaching assistants at University of Toronto, McMaster University and Western University. Collectively, Lucas has taught over 5,000 students (in-person, hybrid, online) at 8 colleges and 5 universities across Canada, who subsequently became accountants, business executives, data scientists, doctors, educators, engineers, entrepreneurs, financial analysts, human resources professionals, lawyers, marketers, nurses, pharmacists, project directors and quality specialists.
Lucas is a lifelong learner and a multidisciplinary educator who is passionate about teaching! He enjoys interacting, motivating and learning together with his students. Lucas completed his Bachelor of Applied Science (BASc) degree in engineering at the University of Toronto (Faculty of Applied Science & Engineering) and subsequently earned additional degrees in various disciplines from the University of Toronto. He also holds over 30 professional certifications/designations in various specializations.