Do you need to take a college English program? Four reasons why you should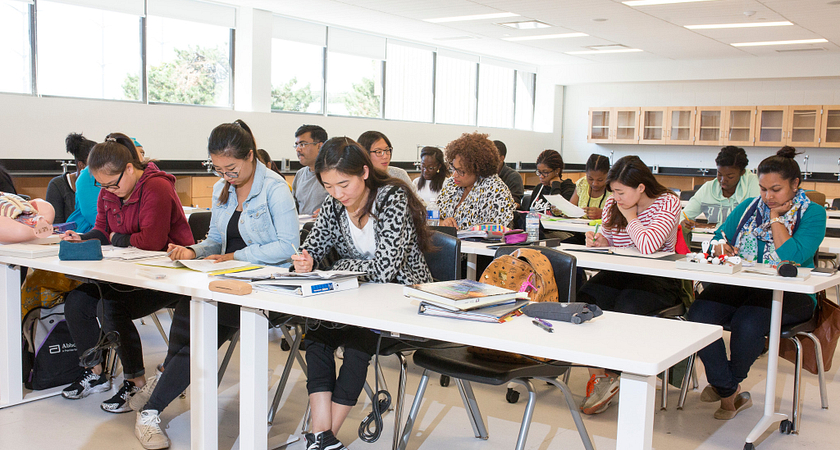 If you're living in Canada, and come from a country or culture that isn't natively English speaking, you need to be prepared for the language barrier. It's best to learn English to excel in work and life. We're talking about more than conversational English. We mean detailed, solid academic English that you can write a resume with. That's why schools like Centennial College offer certificate programs that teach English for Academic Purposes, giving international students the experience they need to succeed in college, or as preparation for university. Is this something you're going to need? Here are some reasons why.
Canada is a multicultural nation
Canada's always been welcoming to newcomers from around the world, and many of those newcomers arrive in Toronto, an important multicultural hub of Canada. The City of Toronto estimates that 51 per cent of its population was born outside Canada, so odds are that most of the readers of this piece come from outside the GTA. This means that many of those readers also don't have English as their native language, considering Toronto is a city with over 140 languages spoken.
It's essential for education and employment
So, why take an English program? For one thing, it's an important stepping stone to both your education and your job search, letting you bypass the language barrier. When you're new to a country, it's tempting to stay in a safe zone where only your own language is spoken, but you'll need to learn to step out of that safe zone and learn the language of Canada in order to raise your employability. Getting properly educated in an English as a Second Language (ESL) class is a simple, comfortable way to step outside of that safe zone.
If you're coming to Toronto, it'll help you get the lay of the land.
Learning English won't just help you with employment! If you can speak it fluently, the rest of your life in Toronto will be improved as well. Being able to speak the local language well will help you in all aspects of Toronto life, from simply being able to go shopping, to important matters like seeing the doctor. In addition, being bilingual can make you smarter, granting you improved memory and cognitive skills.
It's easy to get at Centennial College.
So, if you've decided that you're looking to upgrade your English skills, Centennial College offers its General Arts and Sciences - English for Academic Purposes program. In the program, you're taught how to build the English skills you need to succeed in university, college or a career by dedicated ESL professionals, perfect for making your Canadian journey a success.
By Anthony Geremia