Five ways a Liberal Arts Diploma is useful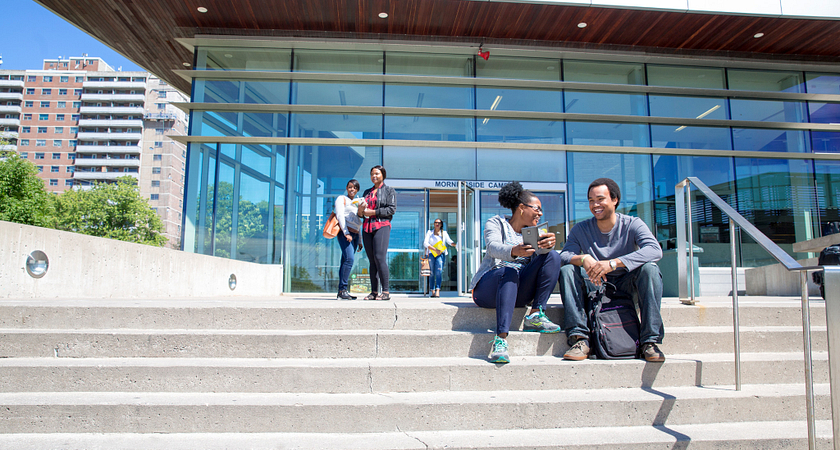 We've all heard the stereotype that a Liberal Arts Diploma is for people who are going to work in fast food, or be unemployed. In reality, this program is about helping you choose the educational path you want to take, while letting you jump into that program later on, thanks to transfer credits. Why is this program for you?
You can figure out what you want to do
If you're uncertain of the path you want to take in your post-secondary education, you can explore a number of disciplines in the program. Furthermore, Centennial's Liberal Arts program is designed to make you reflect on yourself, as well as the courses you're taking, to better help you decide on your future. In addition, if you already know what you want to do, but your grades aren't up to it, taking this program can get you there.
You learn a bit of everything
In order to help you figure your path out, you take a variety of programs, so you get to see what the field offers. Courses in the program touch on sociology, psychology, philosophy and political sciences, among other topics. In addition, Centennial's program has agreements with York University, and an upcoming agreement with the University of Toronto's Scarborough Campus, which see you taking university-style courses while in the program, giving you a taste of the other side of post-secondary education, if that's where you want to go.
You pick up universally useful skills on the way
There's certain universal life skills you can pick up along the way, including communication skills, ethical reasoning, problem solving and the ability to deconstruct information. You'll take them with you into the future programs you pursue.
You can cut in line in your education
Speaking of where you want to go next, the college also has a number of articulation agreements with universities like Trent and York, that allow you to skip ahead in specific programs after completing liberal arts, since you've already gone through equivalent education, meaning the two years spent at Centennial is essentially a part of that later education.
By Anthony Geremia