Bring Your Resume into 2019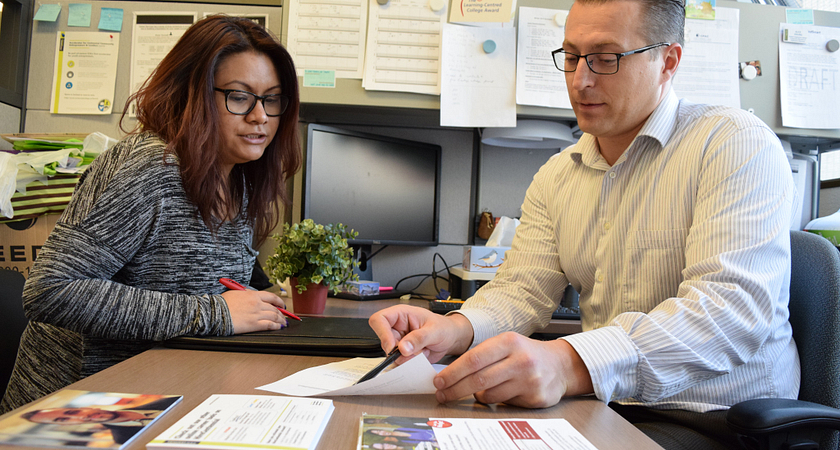 >
Things go out of fashion, that's just the nature of life. And business world processes are no exception. What employers are looking for on resumes today is changing, and to get noticed, your resume needs to change with these expectations. The last thing you want is for your resume, filled with qualifications that should get you the job, to end up in trash just because it isn't what an employer wants to see. Here are things to keep in mind to get your resume noticed in 2019.
Keep It Clean
Don't be afraid of the white space. Often, people are so focused on cramming as much as they can into a resume that they clutter up the entire thing. Besides being visually appealing, a clean design ensures you aren't trying to fit in everything and losing the most important points to include. Also, don't overdo it with the fonts. You don't want more than two fonts: one for headings and one of the bodies of your resume. Remember, says Canva (the graphic-design tool website), "serif fonts are more traditional and feel steady and reliable … but you may want to avoid Times New Roman—it won't help your resume stand out."
Make It Count
The top one-third of your resume is prime real estate for busy employers, so skip filling the top with your mailing address and include a LinkedIn address instead. That means you have to make sure your LinkedIn is active and accurate. Ditch the objective statement in favour of a summary statement that can serve as a pitch for why you should be hired. From there, forget chronological order. List items such as previously held positions by importance rather than date.
The show, Don't Tell
Traditionally, people got away with a laundry list of skills without ever backing them up. Today, employers want you to go beyond listing your good qualities by showing how those skills look in practice and demonstrate the impact they have had on the previous organizations where you worked. So, only include skills you can demonstrate. For example, if you call yourself a team player include an achievement that shows how you contributed to a team project. If you want to demonstrate your sales skills, include best months of sales. Clearly show your potential employer what you bring to the table.
Outsmart the Bots
The reality is that many companies, especially large ones, just don't have time to look at every single resume that comes in. To help them narrow down candidates, they employ applicant tracking systems (ATS). This tool scans your resume for keywords that apply to the job you're going after. According to Time.com, 75 percent of candidates are taken out of the running before a human ever sees their resume. That means you have to be strategic. ATS systems scan vertically, so resumes that are aligned down the centre make sense in addition to tailoring your resume to include keywords and skills from the job posting.  
Before you apply to your next job, Centennial College's unique, tuition-free Career and College Transition program can help you in reaching your goals through academic upgrading. This School of Advancement program improves your communication, essential skills and math while you prepare for college or employment.
Written by: Izabela Szydlo
Resources:
https://www.centennialcollege.ca/programs-courses/full-time/career-college-transition/
http://time.com/money/5053350/resume-tips-free-template/
https://novoresume.com/career-blog/how-to-write-a-resume-guide
https://www.glassdoor.com/blog/rockstar-resume-tips/
https://www.canva.com/learn/heres-what-your-resume-should-look-like-in-2018/
https://www.livecareer.com/resources/resumes/how-to/write/8-simple-steps