Four reasons you need our Leadership and Inclusion Certificate, in the words of a business leader with a passion for human resources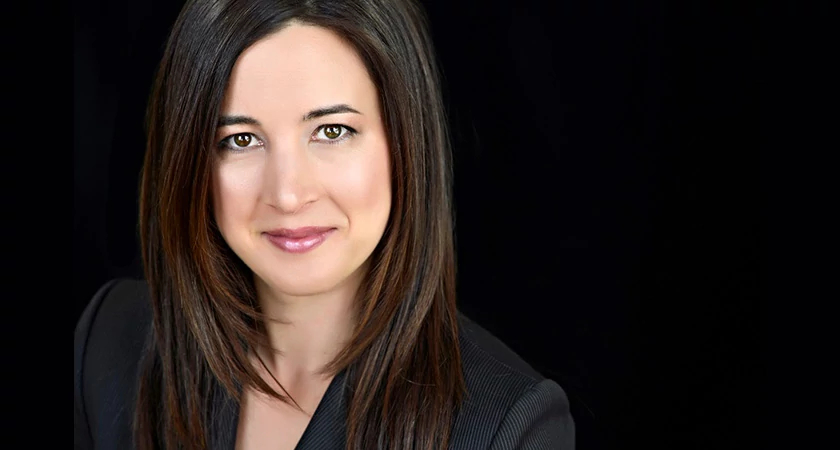 It's a diverse world, and the modern workforce is changing to reflect that. If you're a business leader or an industry professional in a leadership role, those changes start with you, and learning how to incorporate diversity, equity and inclusion into your company is an essential leadership requirement that will help both you and your company grow.
That's why Centennial College is offering our Leadership and Inclusion Certificate. Over four part-time courses, you learn about local and global workplace trends, and the impact of diversity. You'll get the skills required as a leader to promote inclusion, equity and diversity. Best of all, this program's designed for working professionals, so you can fit authentic leadership and inclusion training into your busy life. And there's no one better to talk about this certificate than the very kind of professional that benefits from this learning.
Heidi Hauver is the Vice President of Talent & Human Resources, and an HR Leadership & Culture Advisor at Invest Ottawa, the national capital's lead economic development agency for knowledge-based industries. She's completed two of the certificate's four courses, and we recently connected virtually to learn how she's benefitting from it.
1. It's for leaders and professionals who want to upgrade their DEI awareness
"I've been fortunate to experience a fulfilling career over the last 20 years," Heidi says. "As an HR leader, I'm definitely a lifelong learner and I'm always looking for ways that I can up my own game, and continue to expand my awareness and understanding, expand my skills, knowledge and experience."
"And so it made sense," she continues, "when I was planning my professional development for 2020-2021, to look at continuing to build my awareness in diversity, equity and inclusion."
2. Online learning is perfectly suited for anyone with a productive life
"I have been in school on and off for the last 20 years as I've been building my career," Heidi explains. "The flexibility of being able to experience remote learning is something that I value a lot. I completed my HR degree remotely, so I'm very comfortable with remote learning, having to set my own schedule, and in keeping myself accountable." In fact, she sought the certificate out because it was entirely online.
"I was specifically looking for a course that I could do remotely on my own time, recognizing I have a productive career, that I sit on a number of community boards and committees, and most importantly, that I have an amazing family life that I prioritize and want to fully enjoy," she continues. "I have young children, so I needed to be able to have the flexibility of doing the courses on my own time, when I had the ability to sit down and carve out a couple of hours a week to focus on the course."
"I appreciate that some folks are still hesitant to embrace learning remotely even after the dynamic year we have experienced where so many of us transitioned to working remotely from home," she admits. "I regularly recommend to people that they should consider this approach to learning. Most who embrace the opportunity and experience the flexibility are glad they did. In my experience, the courses are structured in a way where you get great support from your professor if you require it, and the opportunity to expand your network and collaborate with people going through the same learning journey as you is incredibly beneficial."
3. There's both theoretical and practical learning
"The learning material that they pulled together for this certificate has been fantastic," Heidi says. "I recommend the textbooks all the time to other business leaders in the community that I'm engaging with, because I've really thoroughly enjoyed the reading."
"And even though the learning is happening online, there's still lots of room for practical experience through connecting with fellow students on the platform and through the discussions and assignments," Heidi explains. "I've thoroughly enjoyed the discussion forum, because I have my own unique lived experiences, and being able to hear from others about their lived experiences, what has resonated with them, and how they're reflecting on the learning and what they bring to our discussions has been wonderful."
4. What it teaches is valuable for any people-centric career
"An appreciation and thorough understating of diversity, equity and inclusion is essential knowledge for any successful leader today," Heidi says. "We need to be champions for change to support our organizations, and one of the ways that we can become a stronger ally begins with educating ourselves."
"Take the program and embrace the opportunity to grow," Heidi says, without a doubt. "No matter where you are in your career journey or what sector you are in, the personal and professional growth element is very relevant."
"I've already benefited so much from the course," she continues. "It's been a really positive experience where I have developed a great foundation that I plan on building on for years to come."
"Helping to build workplaces where everyone feels like they belong, where people can be their authentic selves, do the great work that they are passionate about and that brings them purpose, and where equal opportunities for success and growth exist for everyone will continue to motivate me to lean in, listen, learn and do more," she adds.
By: Anthony Geremia