Adam McDowell: Journalism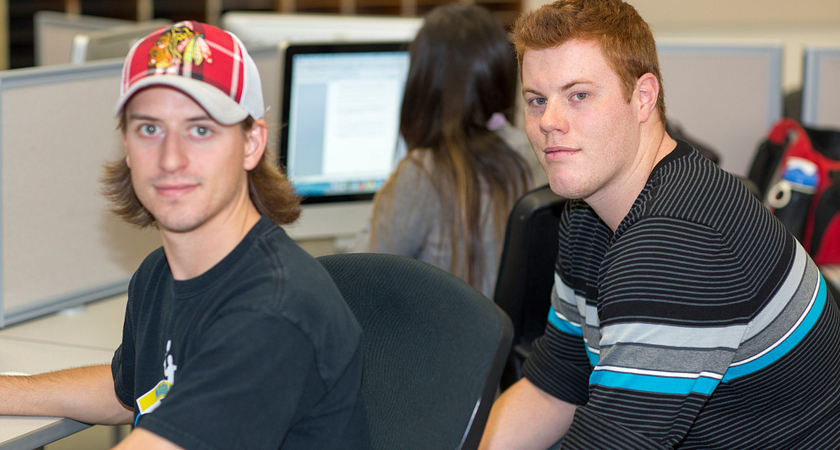 Art has a way of communicating the heart and soul of a culture in a way that no other discipline can. As Arts and Institutions reporter for the National Post, Adam McDowell is tasked with alerting and informing the public of everything ranging from the Art Gallery of Ontario's recent renovation to why someone should see a production by the Canadian Opera Company.
"Other people are way more creative than I am but I at least get to be a conduit of that," says McDowell, a graduate of Centennial's Fast-Track Journalism program. "You know that someone's going to have some kind of experience because you've told them something is worth checking out."
McDowell, a self-described "news junkie," never planned on being an Arts and Lifestyle guy. Having covered Queen's Park for the journalism program's Beat Reporting class, he figured he would continue with politics. After four years in A&L at the National Post, McDowell wouldn't change a thing. He calls his promotion to feature-writing "the best meeting of my life."
Though McDowell modestly describes his success in journalism as a "story of dumb luck," he worked hard to get to where he is.
"I never stopped writing stories," he says. After his internship, McDowell was offered the position of writing the TV listings, a job he calls "grueling." And while some people would be content to simply do the job they had, McDowell always put in extra time.
"As an intern, you get to do a lot of stories, so I never stopped," he says. "I would work late, I would be there 50-60 hours [a week.]"
For McDowell, it's certainly paid off. He discovered Centennial College's program in a Shift magazine feature on "Canada's best-kept post-secondary education secrets" and it didn't disappoint.
"The strength of the instructors is top-notch," he says. "If there's any aptitude in you, they're going to bring it out."
McDowell also praises the program's well-rounded curriculum. One of the other real strengths of Centennial, he says, is that "you spend more time getting your hands on a camera" and learn how to put together a page. He says those skills come in handy when you're part of a smaller news team and they have enabled him to move from intern to TV listings to Arts and Institutions reporter and Ampersand blogger.
While he acknowledges that the journalism industry lends itself to irregular hours and perhaps more job uncertainty, McDowell loves his job.
"It's given me a different perspective on the world," he says. "Every once in a while you find someone who's doing a terrific job and who's giving it their all... I like to appreciate and acknowledge it."