Chris Doucette: Journalism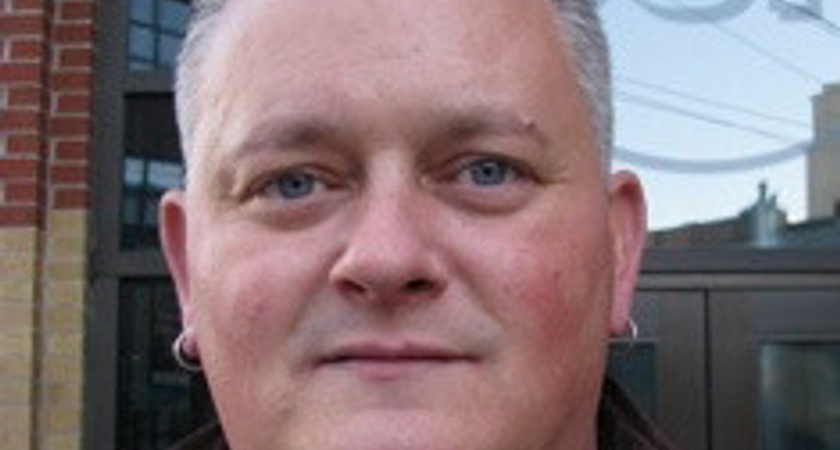 Toronto Sun crime reporter Chris Doucette believes that being a jack-of-all-trades is a must for today's journalists.
"Right from the very beginning I realized that it's important not to just learn to write but also to learn photography skills," he said. "I learned everything that I could learn," said Doucette during a speaking engagement recently at The Centre for Creative Communications, Centennial College.
Doucette, who learned his trade at Centennial College, spoke to the class about getting his start in journalism and the changes the industry has gone through over the past few years.
During his tenure at The Toronto Sun, Doucette has witnessed firsthand the rise of the Internet and other communication technologies. Although he notes that some of the older staff resist technological advancements, he also believes that technology has changed journalism for the better, suggesting that the Internet has brought parity, as small newspapers can now post news online as quickly as bigger, established papers.
"When I started out we still went to the library, we didn't go online," Doucette said. "My job now includes writing for the web. I take pictures, I shoot video. When I get to the scene I can file updates to the web right away. And that's changed things. [News reporting] is competitive again."
Doucette entered into the world of journalism after returning to Toronto following a period in the armed forces. A high school dropout with a family to support, Doucette quit his job as a truck driver and returned to school, enrolling himself in Centennial College's Journalism program in 1999. Soon afterwards he was working as an intern at The Toronto Sun, where he was eventually hired as a full time staff reporter in 2004. For the past five years he has been working at the police desk, spending a great deal of his time covering murders and gun violence.
"Probably of the homicides in the last five years - I figure we've had 70 homicides a year on average - I've probably worked on at least 25 to 30 of those each year," Doucette said.
While working on the crime beat, Doucette has learned to cope with tragedy and report on deadly shootings and accidents with care and respect. Interacting with families of murder victims can be difficult, but he believes that his military training has properly equipped him to relate to people in delicate situations. On the other hand, as a large man with earrings and tattoos, admits that some people may open up to him because they mistake him for a police officer.
"In a given week I probably deal with three or four families who have lost someone in some tragic way, like falling down an elevator or being hit by a car," Doucette said.
Although he acknowledges that covering crime can take an emotional toll, Doucette says he is satisfied because of his belief that he is ultimately performing a public service and ended his speech with a ringing endorsement for journalism: "It's better than being a truck driver."