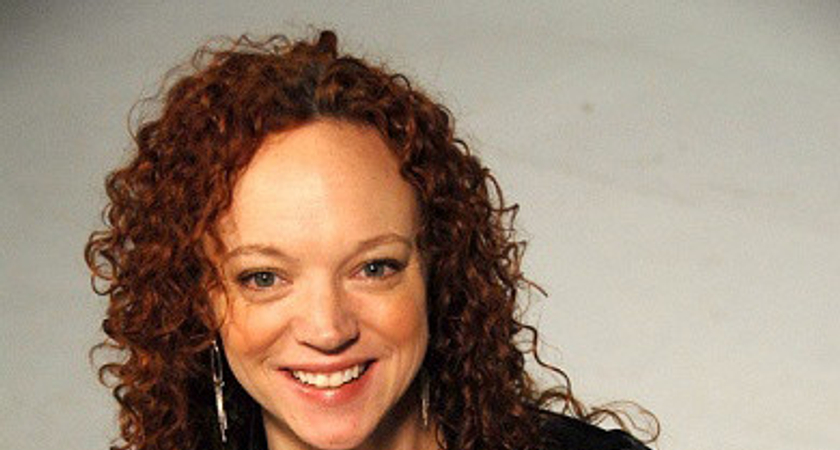 Grad reflects on winning an Emmy in interactive media
By Paul Koidis
For Emmy-award winning graduate, Adrienne Clapperton, although the fast-paced, ever-changing and forward-thinking digital world of entertainment is a whole new frontier, it is still about storytelling.
"I have always been a storyteller," says Clapperton, graduate from The School of Communications, Media and Design and now Director of Digital Platforms for GlassBOX TV, which owns and operates BITE TV and AUX TV.
"There is so much opportunity with this platform," she says. "In the last five years what I have seen on the digital landscape has far exceeded what I thought imaginable five years ago."
Here's our Q+A with our Emmy-winning and future-thinking grad.
Q: What has been the biggest highlight of your career so far?
A definite highlight is working for a company that won an Emmy! Personally gratifying has been being a part of this company since the beginning and watching it grow from one channel and a few people to what it is today.
Q: What was it like to win an interactive Emmy?
Exciting! It was really nice to see our hard work acknowledged with such a highly coveted award. It sits in one of our offices in clear view so when needed we are reminded of what we did with far fewer resources and that we were considered on the cutting edge for a television company even then.
Q: What have you learned about yourself in this career path?
I am passionate about what I am doing and I have to learn to give myself a break if a concept fails especially in digital media – the one time the concept or idea takes off could be the ONE time my idea reaches success. We learn valuable lessons from failures, maybe even more than with each win.
Q: What is the most challenging part of your job?
I would have to say the rapidly changing pace of the digital landscape. Technology moves so fast, there is always something new to consider developing as part of our strategy to complete the experience. It is a similar story when it comes to content as well. A media company must be nimble to be successful now.
Q: What are you most proud of, in terms of projects you have developed in your career?
I'm extremely proud of the television stations that I work with. BITE has gone through growing pains and is now positioned for great success. And AUX, is the first Canadian television channel to launch from a website which is a great story too and I played an instrumental role in this. Our television channels are expanding as we have added a travel channel and I look forward with great anticipation, the development and cultivation of the potential of building this new channel's brand.
Q: Why do you like working at Bite TV and AUX?
It is a great environment, my colleagues are amazing and the partners we have collaborated with too. There is so much opportunity, we are given room to grow and encouraged to learn. Everyone I work with has ideas…great ideas. It is cliché to say but we truly do work together as a team.
Q: What advice would you give to anyone just starting out in this career path?
Take chances and be open to opportunities that may not necessarily seem a perfect fit for your career profile to date. If you have an idea, make sure someone hears it. Your career path may not be straight from point A to B – there may be many side roads along the way which is okay as long as you keep building new skills, it all adds to you being better at what you do.
Q: How did your time at Centennial help you in your career?
Centennial really prepared me for a career, not just a job. The small class and curriculum that required teamwork is great preparation for the workplace. The internship offered was well thought out and a great fit…in fact a perfect fit as I still work there!
Q: What's the most important thing people should know about you?
I am passionate. It is important to me that I am passionate about my job and I am surrounded by other passionate people - what a difference in your quality of life this can make.