George Tsioutsioulas: Broadcasting and Film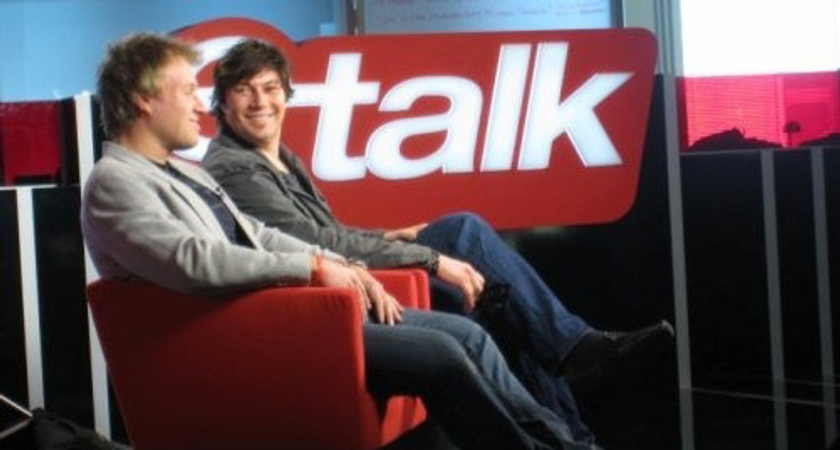 By Meghan Housely
Interviewing A-list celebrities and checking out fabulous travel destinations seems like a pretty sweet gig, but it didn't just happen overnight for television host and producer George Tsioutsioulas.
Tsioutsioulas, a graduate of Centennial College's Broadcasting and Film program, said he volunteered for a long time and paid his dues. This hard work paid off when his program honoured him as "Best Director" at the College's annual awards night. Another Centennial grad working at OMNI Television happened to be there and offered Tsioutsioulas a job with the Greek language show, Edo Kai Tora. With hosting, writing and producing jobs at OMNI, Global, W Network, APTN and the Biography Channel, Tsioutsioulas has hardly stopped working ever since.
"When it rains, it pours," laughs Tsioutsiouslas, explaining that he's just received the green light for a documentary he's writing in between hosting and producing his travel show, The Hospitality Guide.
He decided to get into the broadcasting industry after deciding "rock star" wasn't likely in the cards.
"I was in a band when I was 16 and I wanted to be a rock star. When I figured that wouldn't work out, I decided if I couldn't be a rock star, then I could interview them."
And he has. Tsioutsioulas has interviewed everyone from movie stars like Brad Pitt and Kate Winslet to rock icons Red Hot Chili Peppers, and even tabloid queen Britney Spears.
Tsioutsioulas acknowledges that broadcasting can be very competitive and advises aspiring broadcasters never to burn any bridges. "It's not an easy world," he said. "Classmates will go off on different paths of success and you never know who's going to end up where." 
He credits his time at Centennial College for introducing him to the various facets of broadcasting. "I liked that it offered you a little bit of everything," he said. "I think most people don't know exactly what they want to do."
Even now, after 15 years in the business, Tsioutsioulas enjoys taking on multiple roles. He still gets a kick out of seeing himself on TV as a presenter but gets a little more out of the behind-the-scenes action.
"There's more of a challenge to the production side of things," he said. "There's something about coming up with an idea and seeing it through to completion."
As producer, his projects take him to Paris and Prague for his travel show, to a First Nations reservation for the documentary Postcards from the Rez, to Buffalo, New York to film a wing-eating competition. To explain the diversity in his work, Tsioutsioulas simply says he looks for things he's interested in.
"I like character-driven stories with people who are a little left of centre," he said. Tsioutsioulas says he's really excited about his upcoming documentary which features a competitive eater who has gone through some major changes in his life.
"It's bizarre and I love it," Tsioutsioulas said. "It's exactly what I would sit down and watch. If you're not 100% behind an idea, it's not worth it."