Isabelle Jeanson: Journalism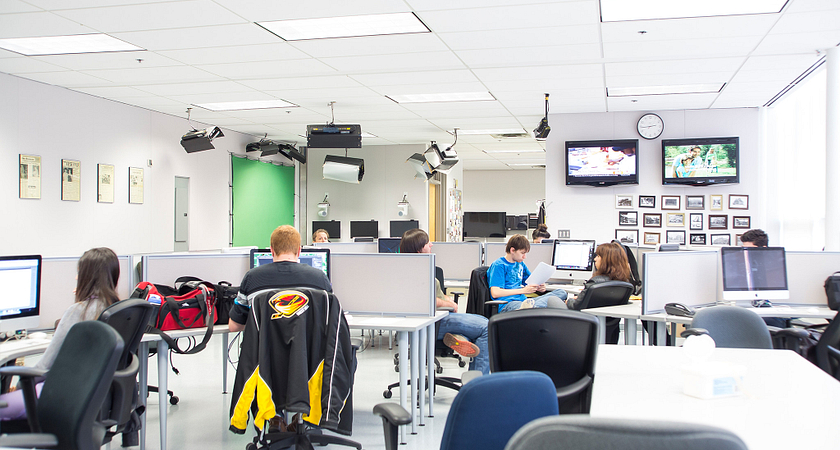 By Trinni Franke
Taking the path less travelled is almost never a straight line, and for Centennial College graduate Isabelle Jeanson, it has taken her all over the world.
It is a journey that began at Centennial College, with a post-graduate program in Journalism. While Centennial gave her the critical skills and confidence to go after what she really wanted, soon after graduation, she realized that she was on a different course.
"Journalism is an industry that requires constant effort to get ahead and I began to realize it wasn't exactly right for me. Centennial provided me with the hard skills I needed, but figuring out how I could use those new skills to do what I was passionate about became the next challenge."
After travelling across Europe and working part time for a few non-governmental organizations including Crossroads Canada, she discovered she had a genuine aptitude for communications and social policy.
In 2003 she began working as a Press Officer for Medicins sans Frontieres (Doctors without Borders). Her enthusiasm and energy for the role proved to her that she was in the right place.
Jeanson credits her experience and training in journalism as her ticket to being an effective press officer. Being able to wear the hat of journalist definitely helps you communicate better with PR in the field, she says. Now working as their Communications Advisor, her role has expanded from traditional press releases to include new forms of media, such as Twitter and facebook.
"Social media is a great way of direct communication with the audience, I even have a doctor in Russia who 'tweets' from the field," she says. Navigating the political landscape can be a challenge, but it's not one Isabelle would change.
"Sometimes when a problem in a country is so large, you can't ignore it. The challenge is to know when to give advice and when to keep quiet." Disagreement within the organization is something of which Isabelle is proud. "The debating process is what ensures accountability," she says.
And while she has lots of parting advice in terms of technical aspects of public relations and media advisory roles, ultimately the most important thing is to do something in which you believe.
"When your heart is in it, the work feels effortless. If it feels like a chore, it's probably not the right job."