Liz West: Public Relations and Corporate Communications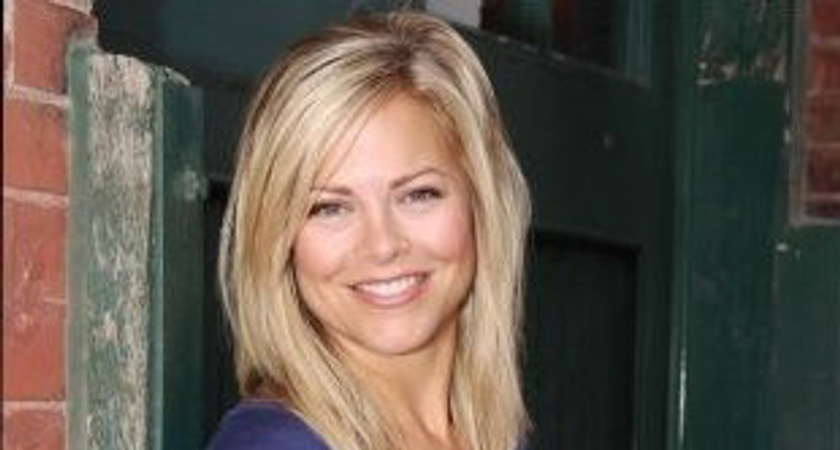 For Liz West, the key to an adventurous, star-studded, multi-faceted, and meaningful career in simple.
Think Big.
"The advice I would give to any young person is keep focused on your goal, and never think about the things that stand in your way," West says.  "Like all the competition out there, it takes hard work, starting at the bottom. You truly are your biggest roadblock. And think BIG. "
West's personal and professional credo has served her well and has carried her from Centennial College's Corporate Communications and Public Relations program all the way to the TIFF red carpet, to hanging out with Bono and Ellen DeGeneres to municipal politics.
"There have been many highlights of my career," West says.  "If I had to look back I'd say interviewing Bono and The Edge backstage during a daytime soundcheck in Philadelphia."
West became a household name in Toronto as the Entertainment Specialist from CP24, Citypulse @ 6, the Host of "Star! At The Movies" and the Entertainment Reporter for"Star! Daily".  As well, Liz has Co-Hosted specials such as the TIFF "Star! Schmooze", Citytv's New Year's Eve Bash, and "Live! At the Genies along with regular guest appearances on Breakfast Television.  The mother of two also recently guest-hosted Cityline while on maternity leave. 
In many ways, a career in the public eye, both on TV or as a politician, was a natural fit for West.
Her love for people and her community are well known. She lends her support to several charities, including Rethink Breast Cancer, Habitat for Humanity Toronto, SickKids, the Crohn's and Colitis Foundation of Canada, Look Good Feel Better, Canadian Blood Services, and Voiceprint. This eventually led her into local politics in the most recent municipal elections.  
"I ran for City Councillor Ward 30 because I am passionate about this community and believe we deserve better representation at City Hall," West says. "I am very fortunate to have had a relationship with the GTA for over 15 years through my work on television, and I knew that, combined with my desire to listen and take action, would be beneficial to Ward 30." 
West points to her time at CentennialCollege which helped reinforce her direction and gave her the tools she needed to form the foundation of her career. "I am a talker and there are only a few professions that pay you to talk," West says.
"And I didn't see myself as a priest or lawyer."