Rob Wells: Digital Animation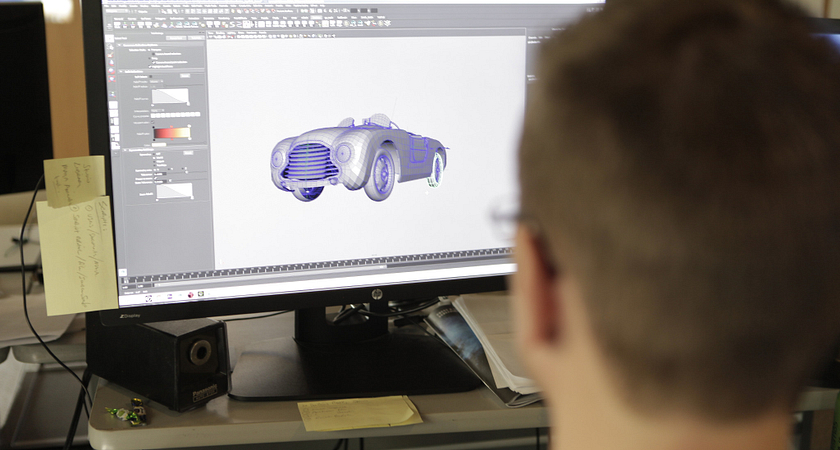 Rob Wells' Bio
By Paul Koidis
Since quitting his day job as a computer animator in 2003, Rob Wells has worked as a songwriter, producer and musician/programmer for Selena Gomez, Adam Lambert, Mika, Justin Bieber, Nick Lachey, Miranda Cosgrove, Paloma Faith, Backstreet Boys, Daisy Dares You, Boyzone, Marie-Mai, Amie Miriello, SO & SO, Shiloh, Cyndi Lauper, Olivia Newton John, Matt Dusk, Canadian Idol (6 seasons), Degrassi - The Next Generation, Instant Star (4 seasons) and many others.
1. What is the best/most rewarding thing about what you do?
The best part about what I do is waking up every day knowing that I'm getting paid to do what I love.
2. What has been your career highlight so far?
I have had many career highlights, but hearing my song on the radio for the first time probably tops the rest of them.
3. Why are you passionate about what you do?
I'm passionate about what I do because I've been given a chance to be a part of the bigger musical picture.  Knowing that music can have an effect on someone else (either good or bad) gives me a major sense of responsibility to do the best that I can do.  Being told that a song of mine has helped someone through a hard time is the best compliment I could ever receive.
4. How did your time at Centennial College help you in/prepare you for your career?
My time at Centennial College helped me prepare for my career in many ways.  Meeting strict deadlines, working alongside and learning from mentors, networking with industry and fellow students, staying up 'til all hours of the night to get the job done, being given creative freedom while working within the parameters of the given project, learning to deal with constructive criticism, learning that you're only as good as your last job.
5. What advice would you give to aspiring young creative people, whether in music, film, animation, etc., just starting out?
My advice to aspiring creative people is to do what you love, and do it well.