Sam Cicirello: Broadcasting and Film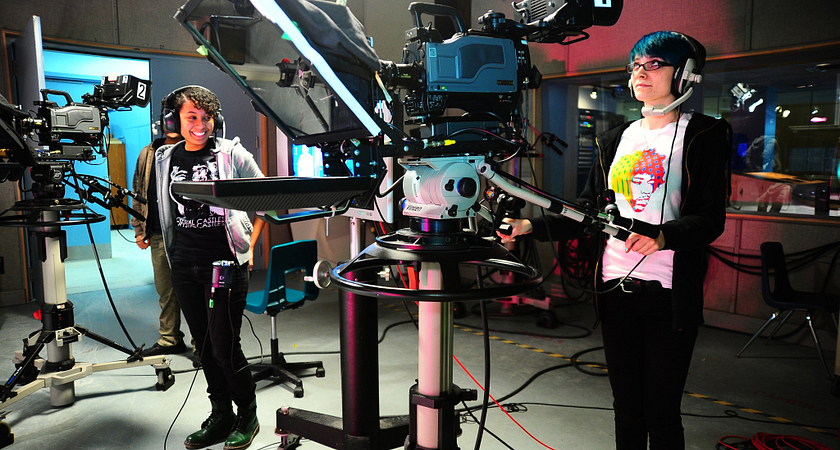 In an industry where you cannot afford to get caught up on the way things were, sports broadcaster Sam Cicirello looks toward the future.
From the outset of the Centennial College Broadcasting and Film program, Cicirello knew he wanted to go into sports journalism. Though the college gave him every opportunity to change his mind along the way with a diverse range of interesting skills and training, he kept his eye on his prize, and was able to quickly utilize the connections his lecturers created for him.
After ten years in the industry, Cicirello still holds his passion for sport and finds his job as an honor. His continual ability to adapt keeps him on his game. Sometimes it means adapting to new technology, but mostly it means adapting to the people on his team in order to learn how to best utilize their talents.
"I try not to take for granted what anyone does on the show," he says." Just like sport, everyone in the team is dedicated to the prize."
He says his main job as a producer is to facilitate the best environment for his team members. In order to have a perfect show, so many people have to have the perfect day, he says.
Yet with a grueling schedule, there is little time for reflection or praise. "This is not an industry where you'll get daily feedback," he says. "You really have to be self motivated. Often you won't hear news until its bad news." And when the news is bad, Sam has learned that the best thing to do is move on quickly.
"Every day is a new show. You can't get caught up in what happened today because tomorrow is just around the corner. Keeping your eye on the bigger picture helps to get through day-to-day challenges."
Cicirello also realized that you should never be too proud to ask for help, which some people, particularly in the world of broadcasting can struggle with. "I am willing to do whatever job necessary to make the show, including roles I did ten years ago if that's what the show needs."
When asked what advice he would give to new comers, Cicirello insists that television is an industry where you cannot get caught up on the way things were.
"It takes a special person to work in this industry. You need to have a passion to work in television and you must always be willing to change and adapt to each new challenge."