Stephanie Beard: Fine Arts Studio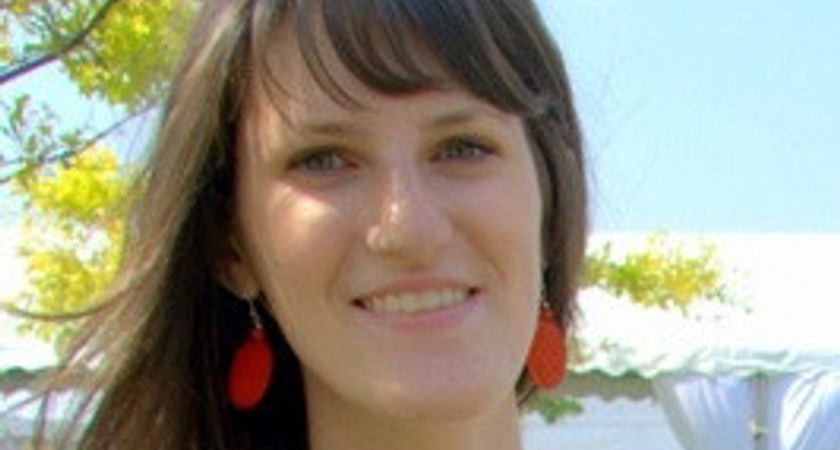 Established as Toronto's first public college in 1966, Centennial College offers programs in business, communications, community and health studies, science and engineering technology, general arts, hospitality and transportation.
Stephanie Beard, Fine Arts Studio graduate
For Stephanie Beard, pursuing the life of an artist was something that might have been in her DNA.
"All my life I've grown up around artists, it's like it was bred into me," says Beard, graduate of Centennial College's Fine Arts Studio program and now an intern at Moses Znaimer's Zoomer Magazine. "My grandmother, mother, family friends, all painters, and my father, a photographer, have all shone the light on the art world for me. "
Beard is now currently applying her new creative and practical skills for the new boomer-driven media product from Canadian media and marketing visionary Moses Znaimer (who is credited for such firsts at Much Music, Citytv, and Speaker's Corner).
"I chose to pursue an internship at Zoomer because of the quality and content of the magazine. My parents are subscribers, so naturally I would read the magazine as they got it. It's so rare for magazines geared at my age group to have substance and life lessons. Although Zoomer magazine is for 45+, there's nothing saying I can't read it too, to be able to harness these tools at a young age." Beard says.
Life at Zoomer
And the story behind the creation of Zoomer is reminiscent of Znaimer's past breakthrough successes.
Zoomer (meaning baby boomers with zip) magazine officially launched October of 2008 and has had international figures such as Deepak Chopra, The Dalai Lama and Sting on the cover. Znaimer appointed New York's style and magazine icon, Suzanne Boyd, as Editor-in-Chief and charged her with branding the magazine into a glossy, lifestyle publication.
As such, a typical day at the office, is probably not so typical for anyone else, but rather full of variety, creative challenges and innovative thinking.
"I start my day by coming in for 10 am, greeting everyone, and reporting to the art director. She'll start by assigning me with some tasks, which can can range from placing high resolution photos into page layouts, creating page layouts, gathering photos for pages, looking through old issues to find information we may need and sitting in on meetings about what needs to get done in the magazine." Beard says.
Beard's training at Centennial College was a critical stepping stone for new career providing her with hands on-experience and one-on-one time with instructors that really helped in her success as a student and an artist, she says.
"Coming into the interview for this position, I felt so prepared. Everything I needed to know about how to prepare a portfolio and even how to ace an interview was taught to me at Centennial," Beard says.
Whether it was fate, DNA or personal ambition, for Beard, her experience at Centennial College and Zoomer has been a lesson in reaching dreams.
"The most important thing I have learned so far at Zoomer is that really anything is possible. Since being here I have gained so much experience, acquired so many skills and worked together with such successful, knowledgeable people to create such a beautiful outcome. "
For more information on the Fine Arts Studio program, please contact: dmcclyment@centennialcollege.ca