Students start in different beginnings and meet in the same industry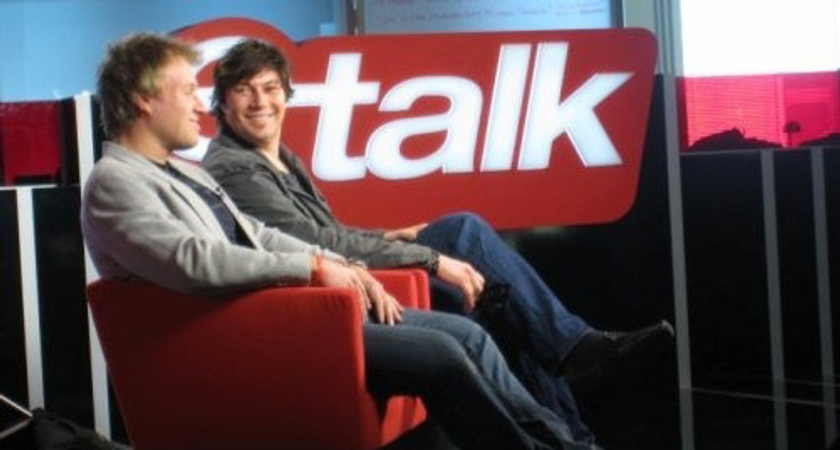 The programs take a few months to a few years to complete, but the knowledge and skills learned last longer. Many of the graduates from the School of Communications, Media, Arts and Design have achieved careers in their field. You may be familiar with some of them, as they are active in the news, both delivering the news content and making headlines for their great work.
Alumni stories vary but they all come down to their past experience at the college, where they had a good learning experience, mentored by faculty members, and completed hands-on training at Centennial's media and design labs and through internships. They credited their early experiences at Centennial, for which they have been very grateful for the teachings learned and connections made.
Let's take a look at some familiar faces in the broadcasting and media industry. These three alumni have years of experience in front of the camera but graduated from different programs at Centennial. Broadcasting and Film graduate George Tsioutsioulas has his own show, The Hospitality Guide. He put a lot of work and hours to get to where he is today. He says, "I decided if I couldn't be a rock star, then I could interview them." He has since interviewed A-list celebrities and gone to write, produce, and host shows at OMNI, Global, W Network, APTN and the Biography Channel. Another alumnus in the industry is Liz West, a graduate of the Public Relations and Corporate Communications program. Her career path has taken her to be the face of many popular shows, co-host of big events, and guest hosts of shows like Breakfast Television and Cityline. She has been the Entertainment Specialist in CP24, Citypulse @ 6, the Host of "Star! At The Movies," and the Entertainment Reporter for "Star! Daily." The third alumni in the industry comes from the Journalism program. Kris Reyes worked as a TV news reporter at CityTV and news anchor at Global Toronto's The Morning Show. She credits Centennial for giving her the opportunity to gain an internship at CTV.
Centennial students have a lot to learn from past graduates, but their work serves as an inspiration to many. With long hours ahead, in school, at volunteering opportunities, and during internships, students can see that there are graduates who worked in their field and enjoy it. With Centennial's applied learning, students have the advantage of gaining industry exposure and on-the-job training.