Teaching excellence at The Centre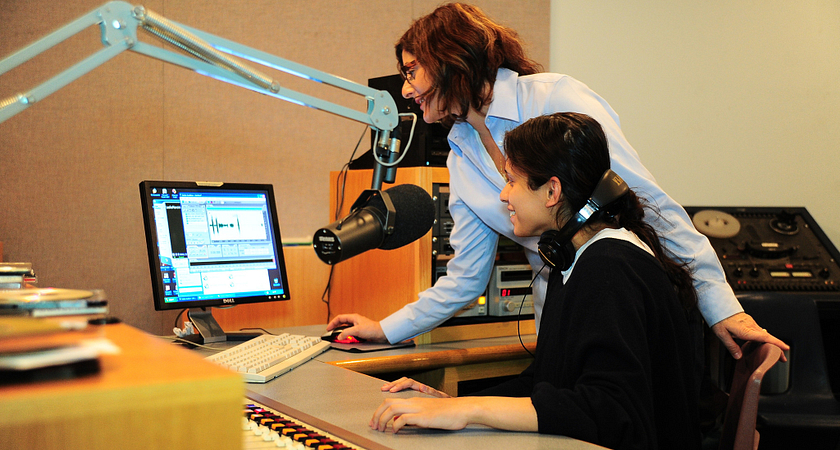 Centennial's biggest asset must be its faculty members. Students across different programs praise their professors for engaging the class, being available for individual assistance, and for being knowledgeable of their subject matter.  The professors at The Centre, the nickname of the campus of the School of Communications, Media and Design, are great examples of teaching excellence, where years and years of experience became an important part of their teaching methods.
Many of the faculty at The Centre have decades of experience and have worked at relevant careers, some of which have delved into entrepreneurship. Teachings at the school are creative journeys at heart, but it shows its students how to apply their skills in a practical setting. Teachers enlighten their students by relaying industry insights, helping them achieve sustainable careers. Their personal experiences served as learning lessons, creating a bonding experience with their students.
Leading the packs are program coordinators. There is one for each program and they oversee that courses are up-to-date and students are meeting expectations. Looking at specific programs, we'll see that these experienced faculty members have lots to offer. Take a look at Broadcasting program's Christopher Terry, a seasoned professional having worked as a cinematographer, writer, independent producer, and a director of TV documentary series. Then there is the Book Publishing program's Denise Schon who worked in the executive committee of a large book publishing company and co-published works with large magazines, before starting her own book packaging company. To add to the list is marketing and public relations expert Barry Waite, Program Coordinator of the Corporate Communications and Public Relations program, having worked in progressive roles in independent PR firms for large-scale clienteles.
Some faculty members are still very active in their field. While practicing their profession, they are able to contribute to ongoing trends in the industry and profession to eager students. Centennial's School of Communications, Media, Arts and Design certainly have prized possessions with their faculty.