Importance of social media for creative students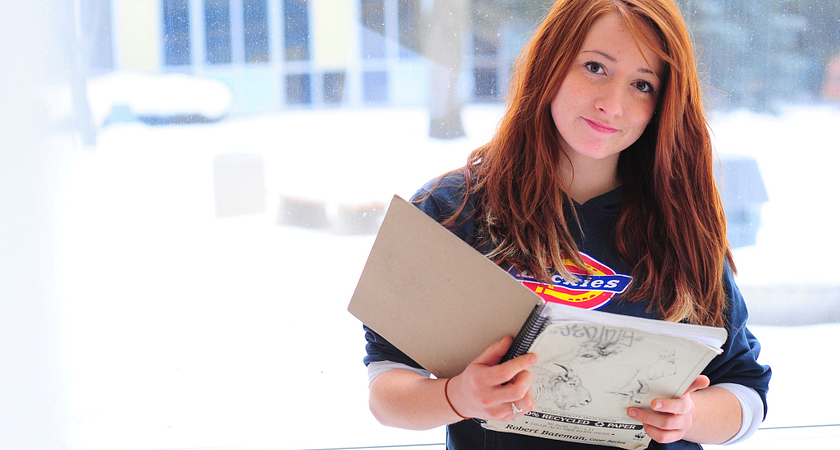 Learning about social media is not exclusive for marketing and advertising students. All students should learn how to properly manage their online presence, especially the creative individuals at the Story Arts Centre. All of the programs at the School of Communications, Media and Design incorporate a social media aspect into their courses. As we live through this digital age, learning how to manage your career through social media is becoming a necessity.
Some people may see an arts program as a starving artist type of career, but Centennial teaches students to be creative and practical. With the technological enhancements and rise of the Internet, many creative individuals find it easier to reach their customers through the online channel. One example is the Music Industry Arts and Performance program and its Music Marketing and Social Media course, which teaches students how to market their creations through community engagement and social media. Another program with a specific course dedicated to social media is the Corporate Communications and Public Relations program. Its Online Public Relations & Social Media course explores how the world of public relations and social media collides and the new challenges and opportunities in the field. These programs have direct examples of how they study social media, but others would have social media topics in various courses as it relates to the career discipline.
Centennial faculty members in the School of Communications, Media and Design engage their students in social media by providing timely industry news and trends on platforms like Facebook and Twitter. They can even be found as active account members themselves, which serves as another platform for students to ask for assistance outside of class time. Many of the programs have their own Facebook and Twitter pages, so make sure to follow them and get up-to-date with the discussions online.