The burning issue for PR professionals: Agency or in-house?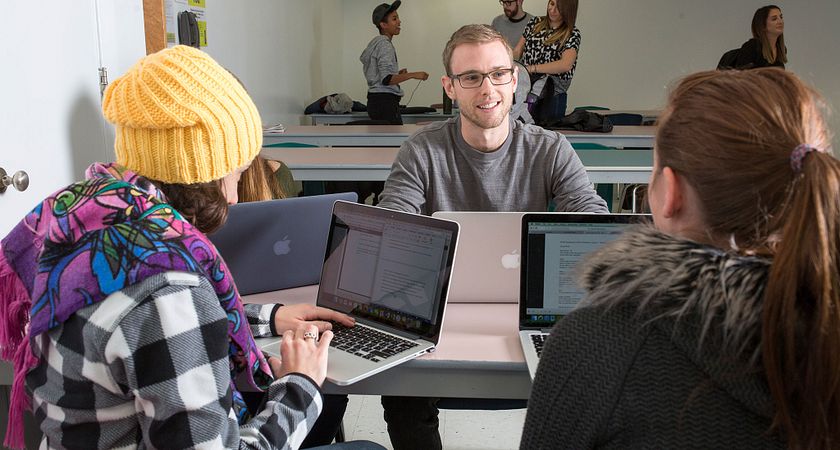 When you're in school for public relations and corporate communications courses, you're taught a broad spectrum of principles, practices and procedures. You're taught how to write, how to pitch to media, how to deal with crises, and more. But the one thing there doesn't seem to be much discussion on is what life is like in an agency vs. the corporate in-house setting. Well, I've been on both sides of the fence and can tell you this: they're incredibly different from one another. Below I've compiled a quick list of what life on both sides can offer to help you decide which one's for you.
Agency
You have the opportunity to be exposed to a number of different industries, whether it's automotive, pharmaceutical, sports and more, as agencies are hired by clients from across the spectrum.
While the learning curve is steep, it's an environment where you'll get to do new things all the time (which could be really good for someone just graduating from corporate communications and public relations at Centennial College). From writing a news release to helping organize an event, there will always be new and exciting projects to tackle. But it's important you're good at juggling as there'll always be competing clients and tasks.
Agency life tends to operate at speeds past the posted limit. Demands from multiple client accounts can be scary if you don't handle high-stress situations well. But for those who thrive on a quick pace, the agency just might be your calling.
No two days are the same and projects are always changing. You might wonder what happened with that photo shoot for client A, or how the feature series you wrote to help increase customer engagement for client B went, but with so many hands on one file, you might never get to understand the full impact you made.
In-House
In-house work allows you to hone in and concentrate on one brand. With this focus, you have the ability to become an expert on the business and related industry issues. And because there's just the one single brand, you can really take the time to get to know it well – the good, the bad and the ugly.
Life in-house tends to operate in a more laid back, business-type setting. Your "clients" are made up of the different departments and C-suite executives, and as the public relations professional, many times you'll play right hand to the top dogs.
Unfortunately, unless the company you're working for has a huge public relations and communications department, you'll most likely need to gain your experience and switch companies to move up the proverbial ladder. But if you're comfortable where you are, the stability of the role can be quite good.
Public relations and corporate communications graduate programs teach you campaign management from beginning to end. And as part of the in-house world, you'll get to practice this. PR professionals in these settings are granted greater control over the direction of their campaign strategies and communication plans, and are able to see them through from concept to execution, making the success of a project more rewarding.
In the end, choosing agency or in-house work is a personal decision that should be considered with great care. I've had friends who've tried agency work and felt it wasn't for them, and others who took to it with a natural finesse. Of course there's always the option to try one side on for size and switch if it's not a fit… After all, it's your career and no one else's to decide on.
By Ashley Breedon