A Career for the Digital Era: Enter the Digital Strategist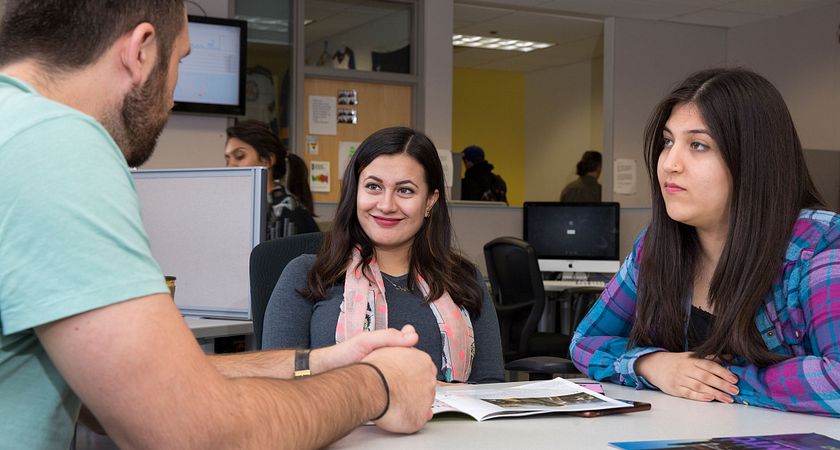 The digital age has provided us with a great deal of benefits in terms of knowledge and improvements. It has enriched our lives by strengthening our mode of communications, given us information at our very finger tips and has seemingly made the world more interconnected.
Those who have benefited mostly from the ever-growing digital era are the… millennials!
Was it ever a surprise?
Millennials (also known as the Millennial Generation or Generation Y) are the demographic cohort following Generation X. Millennials are those with birth years ranging from the early 1980s to the early 2000s. 
Millennials are savvy. Millennials are one with technology. Millennials are plugged in, connected with the world around them, not bounded. Yet, there still rests a disconnect among millennials and those who were born in generations past.
Why the divide? Well, it can simply be chalked up to the changing times. Think of millennials and their parents. Their parents grew up in an entirely different era, one where technology wasn't as prominent.
Our parents have a tough time understanding technology and plenty of times they can't get their head around how it integrates with our daily lives. Think about it, our day is aided by technology. Now think about technology playing a major component in your job. Chances are your mom won't have a clue what you do for a living.
If you're reading this article, it's probably because you have a keen interest in gaining a career as a digital strategist. You may want to know about what a digital strategist does. Hopefully this article can shed some light.
Now back to mom, she might have a difficult time explaining to her friends exactly what her son wants to be for a living. She thinks of digital strategist as someone who only uses Facebook. Not to poke fun at mom, but that's not quite right.
So what is a Digital Strategist Exactly?
A digital strategist is responsible for developing digital solutions for business problems. They will collect, research, analyze and offer insights to create ingratiated plans that connect digital, social, mobile, e-mail and traditional efforts. A key part of the job involves research. The digital strategist must understand their client's audience interest and behaviors to develop plans and tactics that ensure best results. 
The Difference between Traditional and Digital Strategy
When we think of traditional strategy we often think of solely one- way communications from a brand to consumer with no in between, where as, digital advertising has opened the realm of communications. Digital advertising encourages interaction and engagement with consumers.
The core difference is measurement. Both strategies measure impressions such as TV audience and billboard sighting, however digital goes beyond that and will measure for instance how many times a link was shared, interactions on posts, website visits or e-mail sign ups.  Digital strategy is all the richer in information.
Where can I get the Knowledge I need?
You know what you want to do, but you may not know exactly what you should study. You may not know where to being, but you know that you want your program to be concentrated on sought-out industry skills. You want the hands-on knowledge to not only learn from expert faculty, but you also want field experience. So where do you go from here? Have you considered Centennial College's Advertising Creative and Digital Strategy program in Toronto?
The Advertising – Creative and Digital Strategy graduate certificate program nurtures students creativity while teaching them the fundamentals of business. By teaching students how to develop advertising campaigns to creating compelling strategies, the program will allow students to be job ready upon completion.
The program provides students with solid writing and presentation skills, art concepts and direction and entrepreneurism. The program also offers a field placement component, during the second semester, where students will apply the knowledge they learned in the classroom to the work environment.
It seems like a great place to start and gain a solid foundation that will eventually lead to a bright career. 
Growth and Industry Trends
As online marketing grows, there will be significant trends that will help digital strategist get their clients reach their campaign goals.
1. Video ads will start dominating – Although video is nothing new as we've seen it grow in rapid popularity thanks to outlets like YouTube and Facebook, in 2016 Google will be getting on board and will offer online advertising. Of course, this will cause for more advertisements to come up across our screens. But I'm certain that the videos will get traction. It will be a great avenue to build brand awareness, promote an item and gain an avid following.
2. App indexing will lead to an explosion of apps – From a business standpoint, digital strategist might want to advise their clients about the growing popularity of apps. Apps will be complex and operate just like a website with rich information and of course, it will be more intuitive and convenient.
A Career that fits the Times
If you are looking for a career that offers dynamic growth and you have strong creative skills and love problem solving, a career as a digital strategist may be right for you. 
Digital technology is used in every aspect of most careers these days, getting the right tools with be fundamental for whatever career you choose.
By Patricia Delle Monache