Introducing Product Design and Development: Create the Future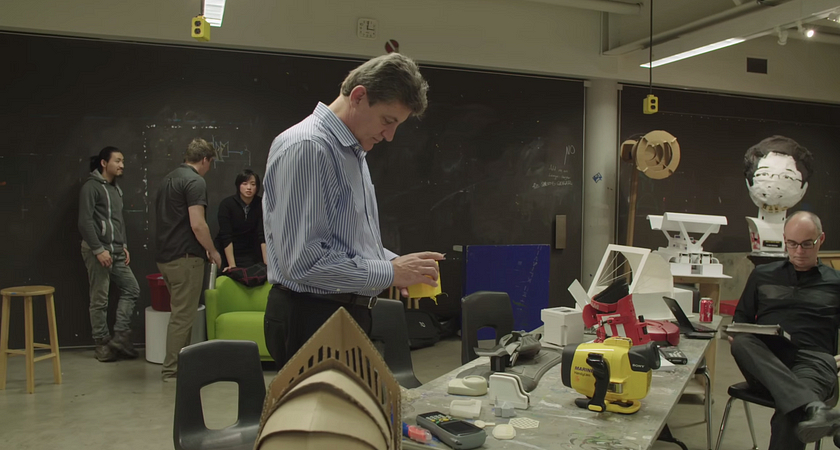 Centennial College is always updating its program offerings as the world changes, in the name of connecting students to careers. That's why, in the fall of 2016, we'll be unveiling our new Product Design and Development program. This one-of-a-kind Canadian college program offers a holistic approach to product development, teaching you every part of a product's life cycle, all the way from concept to production. This brand new program is a three-year advanced diploma, with classes that take place at both our Progress Campus and Story Arts Centre. It takes the best aspects of our School of Communications, Media and Design and the School of Engineering Technology and Applied Science, and combines them together.
Before and After
Product Design and Development is about the complete development of a product, from design to execution. The program shows you how to make products that high-tech, while also being ecologically and socially responsible. On the pre-production side, you learn design work, as well as hands-on learning on the industrial side of products. As for post-production, you'll learn about the business side, with product life cycle management included.
Practical learning
Product Design and Development is an interdisciplinary program, in which you'll take part in real-life learning through classroom projects, and augment that learning with a 14-week field placement. The program also ends with a Capstone project, where you put your ideas to work creating something special.
Some of the skills you can acquire include idea generation, creative problem solving, drawing and model making, creative design process, computer modelling, rapid prototyping, product development product lifecycle management and cross-platform multimedia communications. You'll be trained in programs like CAD and the Adobe suite to aid in the design process. You'll also understand more abstract things, like the functional and aesthetic principles of design, on top of the practical technical and business aspects of product development.
Filling a need
This program was created for a specific reason, to fill a need for talented graduates who understood the many different facets of product design, including its complete lifecycle.
Potential careers range from consumer product development to electronics, furniture and transportation, among others.
If you've got a knack for business, technology or design, and want to see your creation sold around the world, this program can help make that a reality. Become one of the first students to enter this new program, and put your ideas into motion!
By Anthony Geremia