Animation goes from cartoons to saving lives and other amazing uses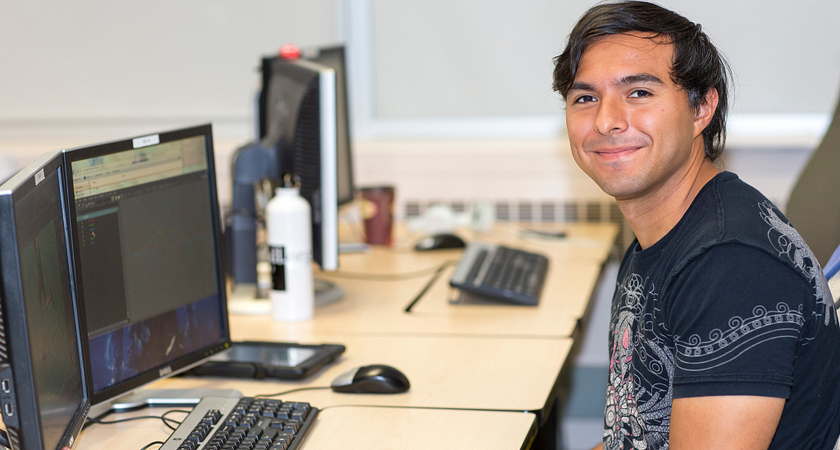 It's hard to believe that it's already been just over two years since Disney released its runaway hit "Frozen", but kids still can't get enough of fearless Anna, Snow Queen Elsa and the adorable Olaf. While the kids who love the story and its characters may not even realize it, part of the pull of the movie is its incredible 3D digital animation. Filmmakers even developed new software to aid artists in deconstructing Olaf and rebuilding him as part of the animation process.
A 3D animation program such as the one offered at Centennial College prepares people for really creative careers, which come with many responsibilities and job titles. For example, some people work as texture artists who paint surface textures on animated characters, environments and props. Others, meanwhile, work as animation modelers, meaning they create the 3D character, environment and hard surface models of an animated feature. They are like the sculptors of computer graphics.
Most people recognize the work of digital animation professional in movies, TV shows and video games, but 3D animation is also used in some areas you that may not come to mind right away.
Interior Design and Architecture
When architects want to offer clients realistic impressions of proposed buildings and landscapes, they call on animators. With their knowledge of everything from creating details such as grass blades that blow in the wind to rendering (adding the final touches), animators can play a major role in selling a client on a property. Meanwhile, for interior design, someone with a college diploma in 3D animation is able to give a client realistic specifications of any given room after the texturing and even furniture have been added. Since animation's flexibility allows for changes, experts can create multiple interiors for the same property to connect with a range of buyers. Essentially, you can see how your space will look when the couch is moved by the window or against the wall — without doing any heavy lifting.
Medical
Believe it or not, graduating from an offering like this can have a major positive impact on people's health and wellness. That's because 3D animation is used in the medical field to assist with everything from detailed surgical procedures to extensive drug or broadcast features. It can also be used to train young surgeons about surgery procedures. This type of medical and scientific imaging still relies on original artwork, storyboarding and artistic creativity. Who knew animation could save lives?
Mechanics
Developing a car, for example, is no cheap task. So, automobile and other mechanical manufacturers relay on 3D animation. By creating virtual models of products and mechanical designs, companies can look for any problems and tweak to perfection before anything is ever actually created. This helps to save money on the cost of extensive physical test models and experimentation. If someone has a love of cars or mechanics and wants to combine it with animation, this is the field to do it in.
The top-notch education that Centennial College 3D Animation program students receive will allow them to enter this multi-faceted industry in which the possibilities are extensive — and personal interests can be seamlessly combined.
By Izabela Szydlo