Centennial College offers cutting-edge graphic design program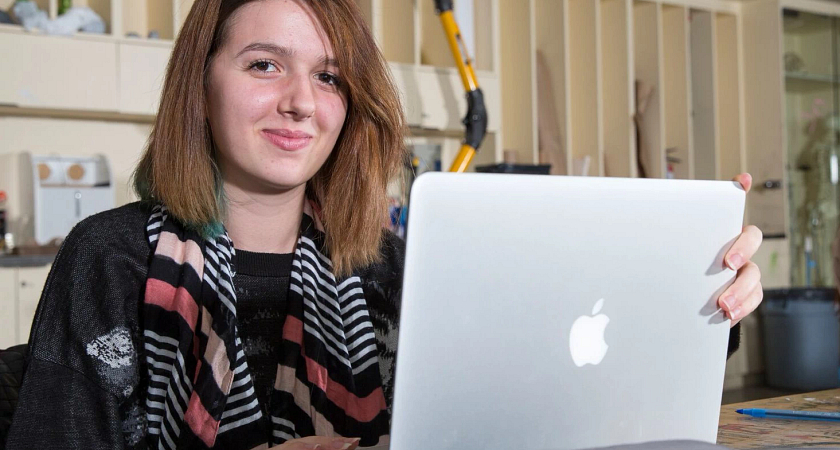 The industry is tied to technology, and as technology advances, the field of graphic designers in Toronto changes along with it. At Centennial College's Graphic Design program, students learn the most recent, relevant skills in the field, and we continue to update as necessary. Here's what makes our program modern.
A focus on mobile development
Smartphones are the standard now, so every bit of online media has to work on them. If you're not designing for them, you're designing for the past, so we teach responsive, mobile-friendly design, with an emphasis on interactivity.
A focus on diversity
The modern graphic designer has to master a broad range of skills, and Centennial makes sure its designers have a diversified set of talents. Print, software, theory and interactivity are all covered in our programs, as well as illustration, photography and creative art skills for producing your own original content. You even have the chance to design your own typefaces.
A focus on networking
Who you know is just as important as what you can do when it comes to scoring a career in Graphic Design. Luckily, our program offers opportunities to create and grow your professional network. Small class sizes mean it's easy to get to know your classmates for a start, and a robust alumni network lets you expand past that.
On top of that, the program teaches business skills to go with the creative aspects, and you'll learn how to interview, network, find a job, or even start your own business. The program is affiliated with the Ontario Registered Graphic Design Organization, which you automatically become a part of, and a two-month field placement gives you the chance to take your knowledge into the field before you even complete the program.
By Anthony Geremia