Dance students FLIP to NYC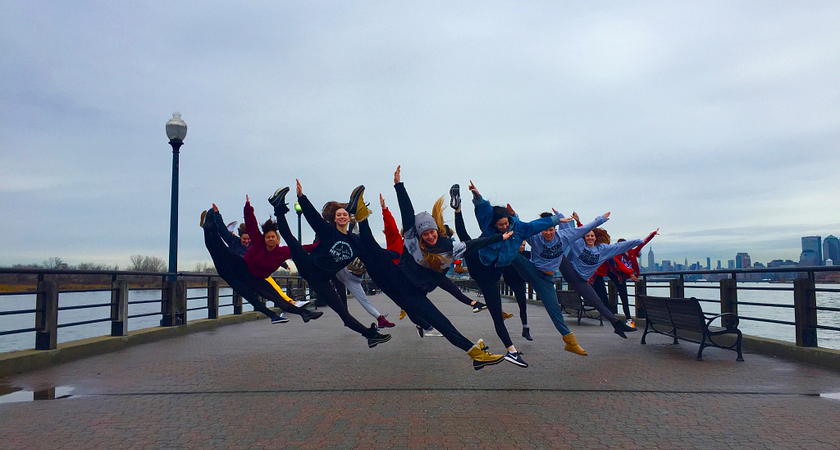 In October, Celestine Eagle, coordinator of the Dance - Performance program, had bad news for her students – a faculty strike.
But when they returned, five weeks later, she had a "once in a lifetime opportunity" for them.
"I was ecstatic. I was so excited. I'd never been [to New York City]," Brook Van Dyk, a student in the program, said. "We had no idea. We just got back from the strike. Celestine talked to us a little about the strike and then she said New York and I freaked out."
While students sat at home, out of school, the Story Arts Centre stayed open and instructors were thinking of their students.
Eagle used the time to organize the FLIP, a faculty-led international program offered by Centennial College.
The four-day trip was all-inclusive, with students only needing money for shopping.
Eagle says their two days, without travel, in New York were "jam-packed with classes and musicals and sightseeing."
James Luong, a student in the program, left with a "lot of knowledge."
"Being able to travel there to train with some of the best dancers was really mind-boggling to me. Like, 'what? I'm just some kid from Scarborough,'" he said. "As a student, it would be too financially difficult to do alone."
Luong and Van Dyk say the days of travel brought their classes closer together and changed them as dancers.
Though the trip was busy, it was unforgettable.
Plans are underway to make the "dream" an annual affair.
"It's Broadway, it's big city, bright lights, it's where people go and say, 'I'm going to get famous,'" Van Dyk said. "It's where people's dreams come true."
By Bobby Hristova